We Are Hiring
We are hiring right now!
As you know, termites are silent, hidden, and relentless. They exist in every state except Alaska and infest 1 in 20 U.S. homes even those with brick, siding, or stucco exteriors. Termites can fit through a crack as little as 1/32nd of an inch. There can be hundreds of thousands in a single colony.  Did you know that they cause more damage to homes than fires, floods, and tornadoes combined? In Louisiana, our homes can be infested by both Subterranean and Drywood termites. At Terminix, we offer the best Termite Treatment plans and options that include: the Bait Defend System, the Liquid Defend System, and the Tent Defend System. We have more than 85 years of experience protecting Louisiana homes and business from termites.
How You Can Make A Difference
We are hiring right now! You can help protect our homes and businesses from termite damage. Are you an experienced Termite and Pest Control Technician and want to work for us? Terminix of New Orleans is looking for permanent, full-time employees for our growing business.  We offer 401K and health insurance for all full-time employees. All you need is a valid driver's license and  you need to be over 21 years old. Apply in person at Terminix of New Orleans, (2329 Edenborn Avenue, Metairie, LA 70001). Ask for the General Manager. Contact us today!
Image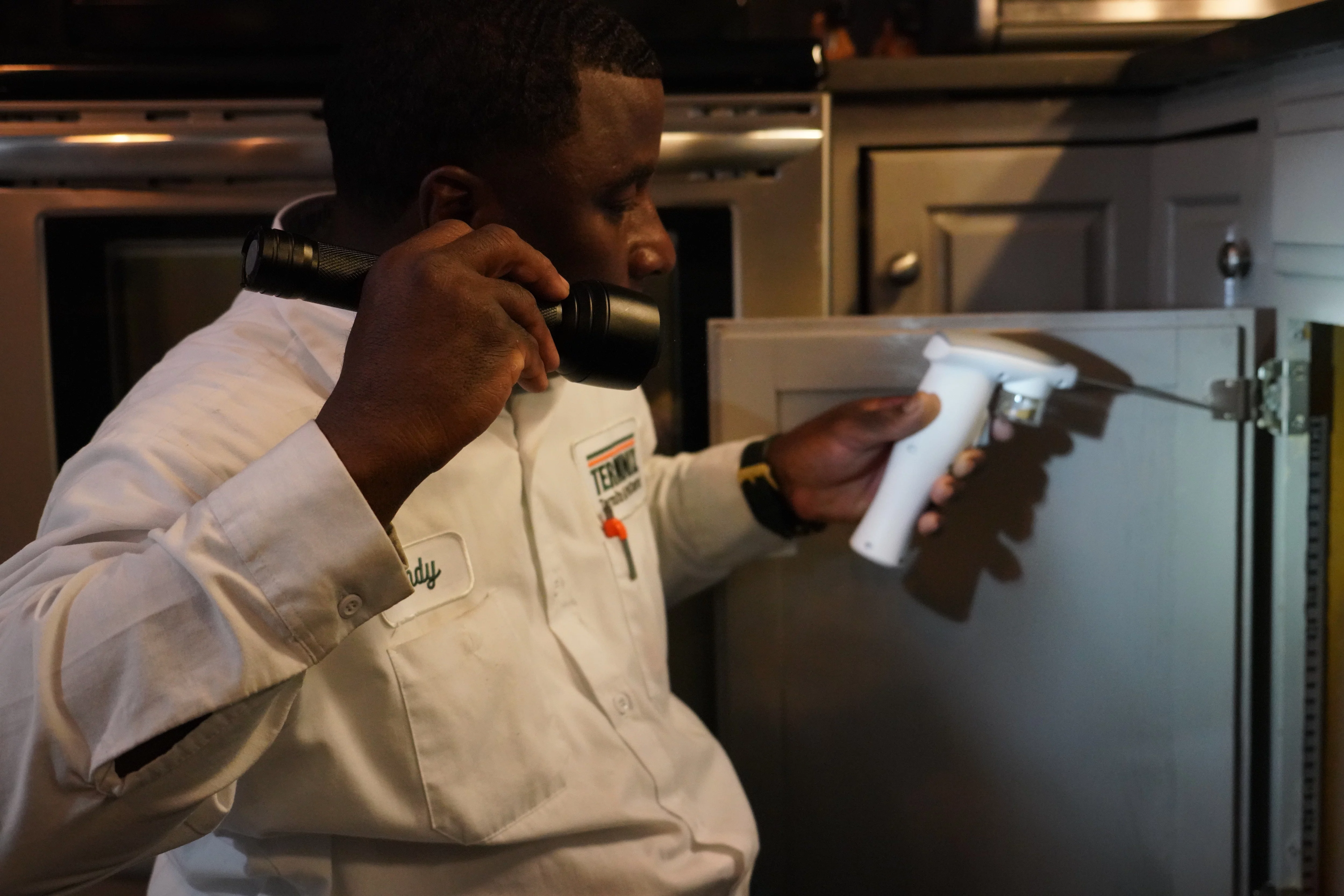 Terminix Career Opportunities
With Terminix of New Orleans, you are more than an employee, you are part of a growing, thriving team. We are offering Health Insurance, Dental Insurance, 401K, and Profit Sharing. If you are looking for a career that offers an exciting place to work, personal growth, and a future only limited by yourself, stop by Terminix today at 2400 N. Arnoult Road | Metairie, LA 70001, to find out more about a career with Terminix or fill out the application below.
Fill out your employment application online:
TERMINIX ON-LINE APPLICATION