Image
Say Goodbye to Pests and Hello to Peace of Mind
What kind of problem are you having? Select all that apply.
Pest Control in Harvey
Get rid of common household pests and protect your family with our eco-friendly residential pest control in Harvey. Say goodbye to unwanted invaders in your home with our effective and reduced-risk products that are safe for your family and pets.
Our dedicated exterminators are here to help you with a wide range of pests Harvey, including:
Ants
Roaches
Spiders
Silverfish.
Fleas
Moths
And much more
Saturday-Servicing For Your Convenience 
We understand the importance of convenience, which is why we offer Saturday servicing, ensuring that you can schedule your pest control appointments at a time that works best for you. Choose Terminix NOLA for all your pest control needs and experience the difference that personalized solutions and exceptional service can make.
Image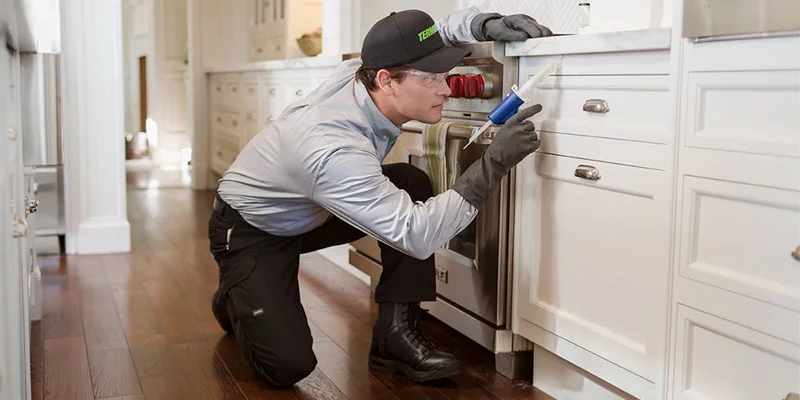 Image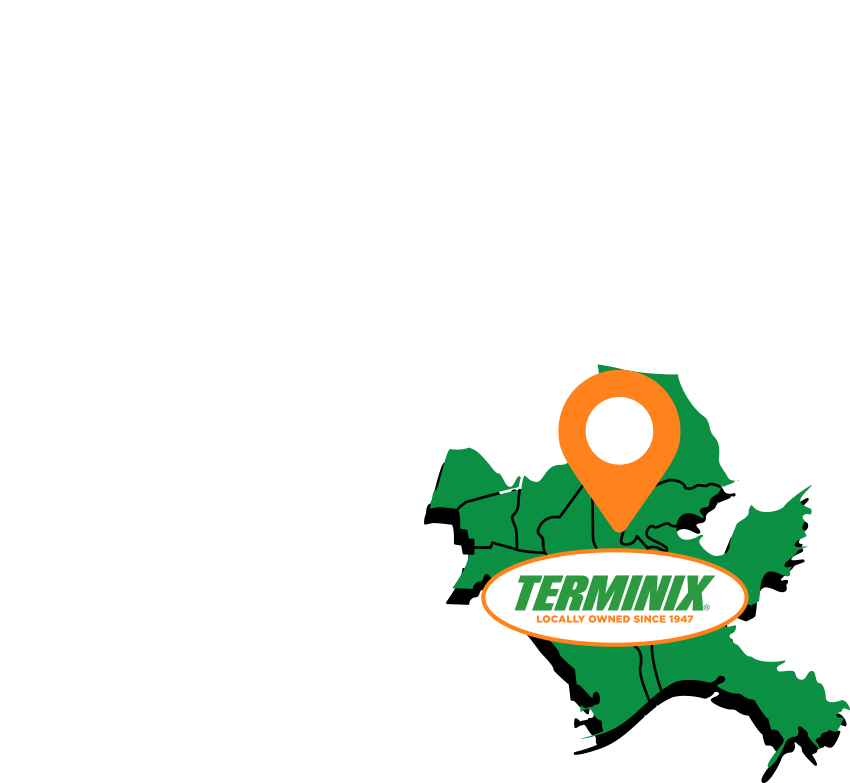 Termite Treatment in Harvey
Living in a humid climate like Harvey creates a need for ongoing termite monitoring. Don't let termites invade your home and rack up a hefty repair bill. Trust the expert termite exterminators in Harvey to protect your property. Our family-and-pet-friendly termite treatments are proven to be effective, giving you long-term peace of mind.  
Our termite treatments in Harvey include: 
An inspection of your property to assess the extent of the infestation and look for any damage.
Use of a combination of bait stations and liquid treatments, we will eliminate termites and prevent them from causing further harm.
Ongoing termite control services to ensure your home remains termite-free.
And more!
Trust in 70 Years of Experience
With over 70 years of experience in termite control, we have the expertise to effectively manage any termite infestation. Don't wait until those termites cause irreversible damage to your home. Trust the experts at Terminix NOLA to provide reliable and effective termite treatment in Louisiana. Give us a call today to schedule your free inspection and take the first step towards a termite-free home.
Bed Bug Control in Harvey
Say goodbye to sleepless nights and hello to a bed bug-free home with our professional bed bug control service in Harvey. Our dedicated team of bed bug exterminators will ensure that your home is free from these pesky pests. 
Our bed bug treatments in Harvey include:
A free bed bug inspection leaving no corner unchecked, to identify the severity of the infestation.
A customized approach based on the location and severity of the infestation.
High-intensity heat treatments that eliminate bed bugs at every stage of their life cycle.
Use of reduced-risk products that are safe for your loved ones, including children and pets.
Results You Can Count On
Our goal is to give you a bug-free home and peace of mind. We have a track record of delivering great results for our customers. Don't just take our word for it, see for yourself the difference our bed bug treatment in Harvey can make.
Rodent Control in Harvey
Harvey is a city known for its rodents. Unfortunately, these features naturally attract rats and mice, posing a threat to the health and safety of your home or business. But worry not, with our professional rodent control service in Harvey, you can prevent and eliminate rodent infestations effectively.
Our rodent control services in Harvey include: 
A detailed inspection of your property to identify rodent activity. 
Strategically place bait stations around the exterior of your property to target and eliminate rodents. 
Skilled technicians will set up traps to quickly and safely remove them from your premises.
Sealing off all possible entry points to prevent future infestations. 
Ongoing maintenance and one-time service options to meet your specific needs.
Mosquito Control in Harvey
Say goodbye to pesky mosquitoes and frustrating flea infestations. Enjoy mosquito-free evenings and a flea-free home with our professional services. Our team of professionals at Terminix NOLA understands the importance of creating a safe and comfortable environment for you, your family, and your pets. That's why we provide comprehensive mosquito prevention and flea control solutions tailored to your specific needs.
Experience the Power of a Mosquito-Free Home
Our EPA-approved liquid sprays and strategically placed larvicides further enhance the effectiveness of our mosquito treatment, providing you with exceptional results. Say goodbye to the annoyance and health risks associated with mosquitoes and fleas. Contact our mosquito exterminators today to schedule your free inspection and take the first step towards a mosquito and flea-free future. Enjoy the outdoors without worry and create a safe haven for you and your loved ones.