Image

Get A Free Termite Inspection Today
Termite Treatment in Louisiana
Termites can easily sneak inside through expansion joints, deck posts, gaps in your siding, and countless other entry points. In fact, they can fit through cracks as small as 1/32 of an inch. Once the colony is established, it's difficult to properly eliminate. Instead of letting them wrack up a hefty repair bill, trust the expert exterminators at Terminix NOLA. We use a combination of methods that are proven to be effective, giving you long-term protection.
When you partner with us for termite treatment in Louisiana, we will:
Conduct a

careful inspection

of your property.

Use a

combination of bait stations and liquid treatments

to eliminate termites.

Schedule

annual inspections

to keep your home termite-free.
Signs of a Termite Infestation
The best way to tell if you have an infestation is with a professional termite inspection, but there are some things you can look out for. If these sound familiar, don't hesitate to give Terminix NOLA a call. The sooner you realize you have termites, the easier it is to eliminate them with expert termite treatment in Louisiana. 
Squeaky, buckling, or sagging floors

Mud tubes along your home's foundation

Bubbling or peeling paint

Hollow-sounding wood

Discarded wings from swarmers
Protect Your Home with a Termite Inspection
Your home is your biggest investment, where you unwind at the end of the day, and use it as your family's gathering place. Give it the protection it deserves with our termite treatment in Louisiana. We start each service with a free inspection to determine the extent of the infestation and look for damage. We'll check your home's interior and exterior, including the crawl space. If these pests are present, our termite exterminators will find them!
Image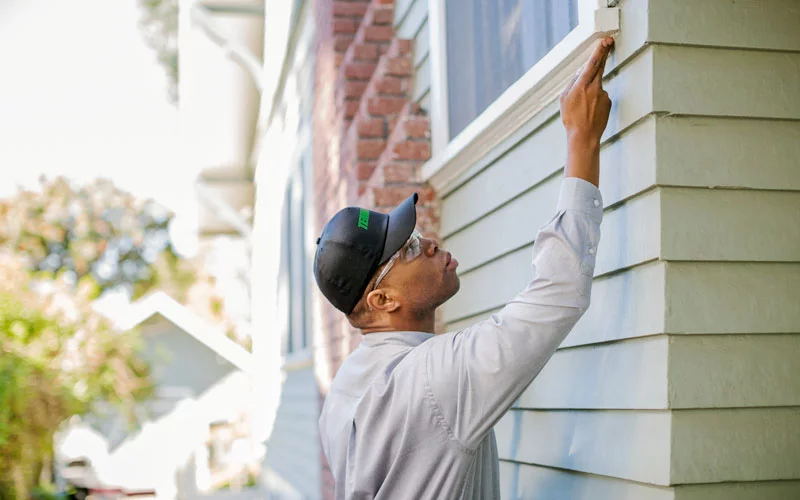 Types of Termites in Louisiana
There are 2,000 different species of termites. That's a lot to worry about, but thankfully we don't have to worry about all of them! There are two main species in Louisiana: Formosan and eastern subterranean. Identifying what species you have is an important part of the treatment process, and it's something our exterminators work hard to master!
Keep Your Home Termite-Free
With Terminix NOLA, you never have to worry about an expensive termite infestation ever again. We'll schedule yearly inspections to monitor your home and give you peace of mind. Trust our termite exterminators to protect both your home and your wallet from these pests!
Your Trusted Pest Control Provider
Areas We Service in Louisiana
For over 70 years, Terminix New Orleans has provided residents and businesses throughout NOLA peace of mind. Locally owned, our team of professionals are trained in this region and have experienced the type of pests our residents face. As your friend and neighbor, we promise you 100% total customer satisfaction.
Image