Image
Expert Exterminators in Terrytown To Service Your Home!
What kind of problem are you having? Select all that apply.
Pest Control in Terrytown
Your home might seem protected, but household pests can still wriggle through tiny entry points like unsealed utility lines or a crack in the foundation. Our pest control in Terrytown will put a stop to all insects and rodents looking to enter. Once one insect finds its way inside, it's only a matter of time before you have a full-blown infestation. Luckily, you can always depend on Terminix NOLA for expert services. 
Our Terrytown exterminators will protect your home from:
Ants

Cockroaches

Rodents

Spiders

Centipedes

Millipedes

Silverfish

Fleas

And more!
Image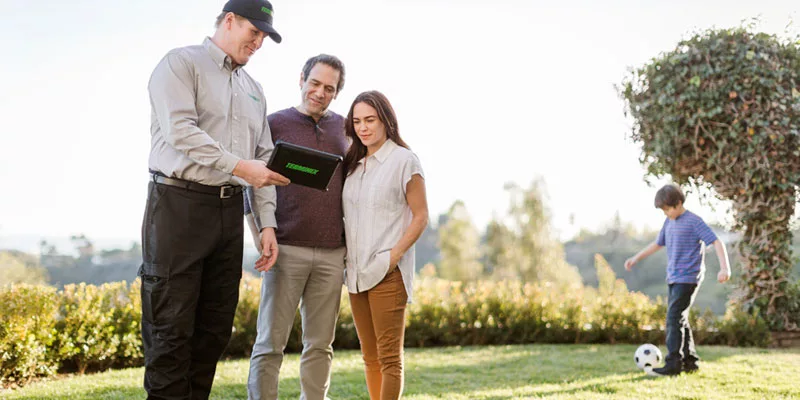 Image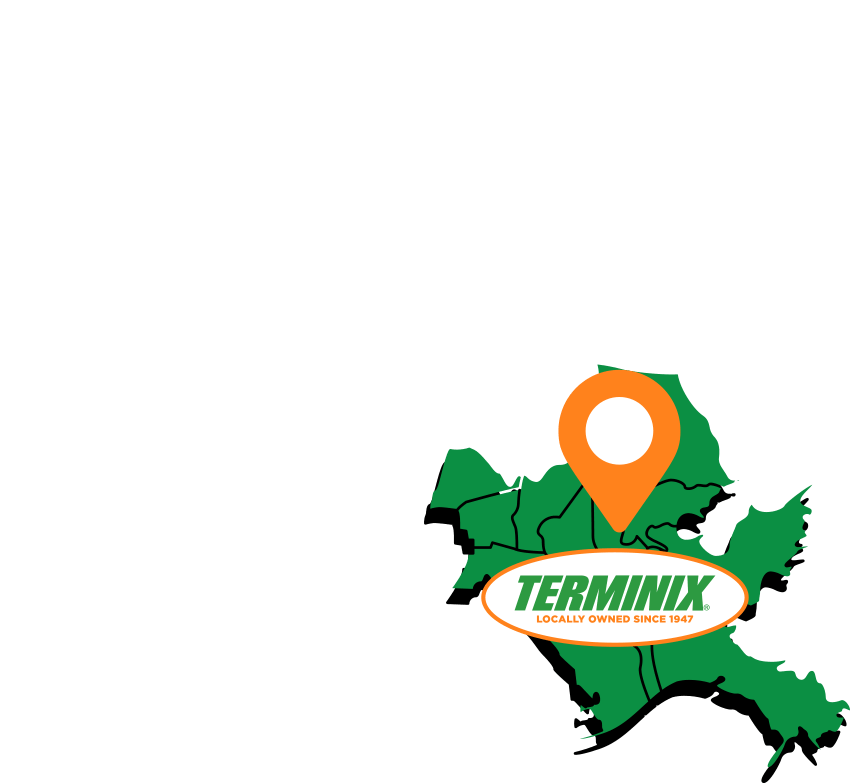 Custom Treatments from Local Exterminators
No one understands your pest problems quite like your neighbors. At Terminix NOLA, that's exactly what we are—our exterminators are your neighbors, community members, and expert technicians for the job. They're also the best in the business! Our team has decades of experience that ensures they're ready to handle anything.
When you partner with us for pest control in Terrytown, we will:
Complete an inspection

to search your home for pests, entry points, and damage.

Customize our treatment plan

based on our findings.

Eliminate pests at their source for

long-term protection

.

Use

family-friendly products

for your peace of mind.
Get Fast Relief From Pests
We know how frustrating it is to share your home with unwanted pests. Our pest control services can be accessed on Saturdays, providing an even more convenient solution for keeping pests away from your home. With Saturday hours, you no longer have to wait until the week to address a pest problem
Image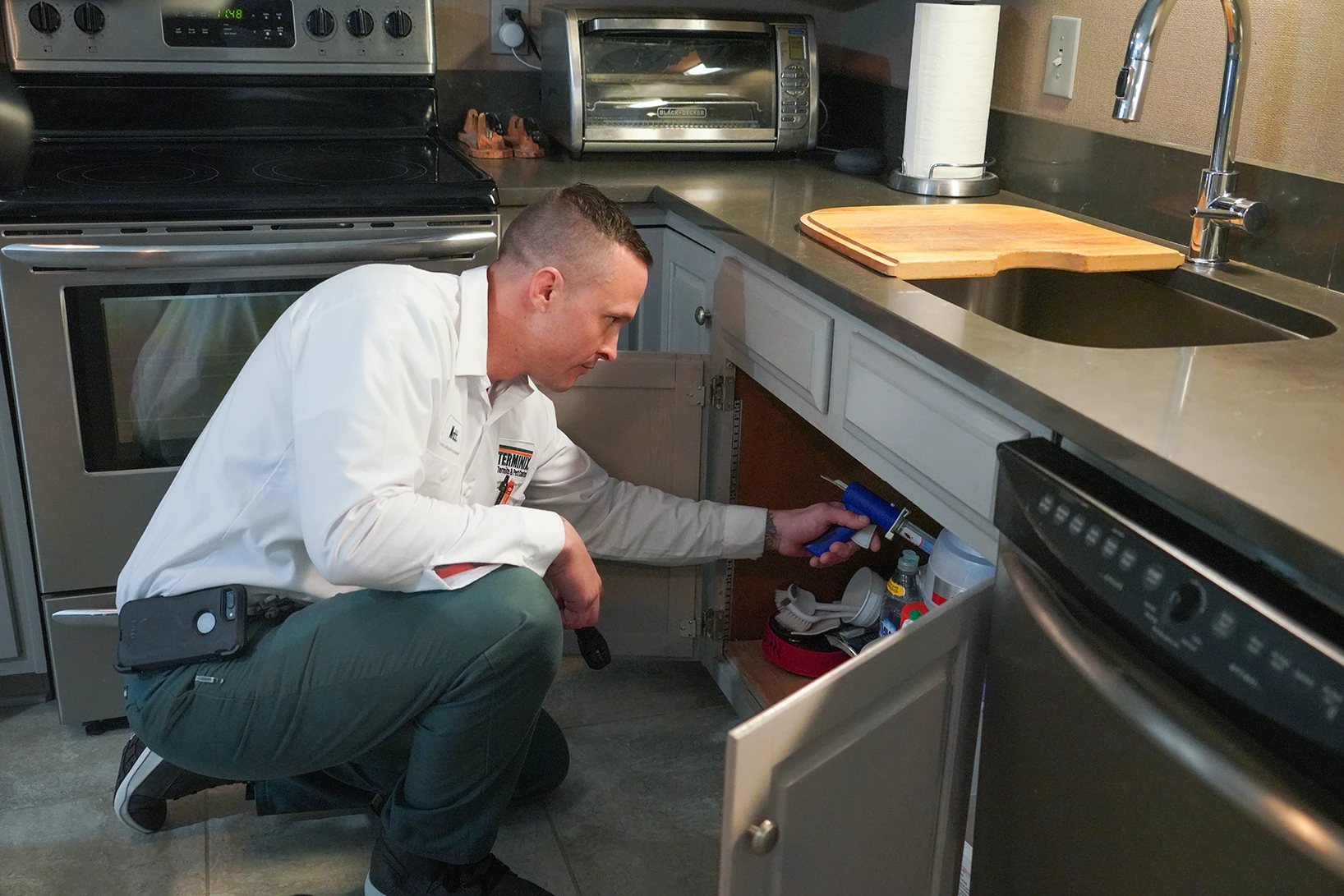 Bed Bug Treatment in Terrytown
Bed bugs are tricky as anyone can accidentally pick them up in places like hotels, public transportation, or classrooms. Bed bug treatment in Terrytown will prevent these insects from taking over your house because while they're easy to bring into your home, it's not as easy to eliminate them. These tiny bugs can burrow into your mattress, hide behind picture frames, and cling to other furniture. Instead of letting them disrupt your sleep schedule, trust our local bed bug exterminators. We offer custom solutions that will work for your home!
Our bed bug treatment in Terrytown includes:
A

thorough inspection

performed by one of our expert exterminators.

Chemical treatments

that eliminate adult bed bugs, as well as nymphs and eggs.

Family-friendly heat treatments

to quickly treat your entire home.
Termite Treatment in Terrytown
Termites can cause expensive damage to your home, making them an unpopular pest. In fact, they cause over $5 billion in damages to homes every year. To stop your home from becoming part of this statistic, trust our termite treatment in Terrytown. Whether you have an existing infestation or want to prevent termites from moving in, we have the perfect treatment option for you.
Here's what to expect from our termite exterminators
An inspection of your home,

looking at expansion joists and the subfloor

for signs of termite damage.

Liquid treatments, bait stations, or a full-home tenting

depending on your home's needs.

Annual follow-up inspections

to ensure these insects haven't returned.
Not in Terrytown? We also offer termite treatments in New Orleans and the surrounding areas. 
Image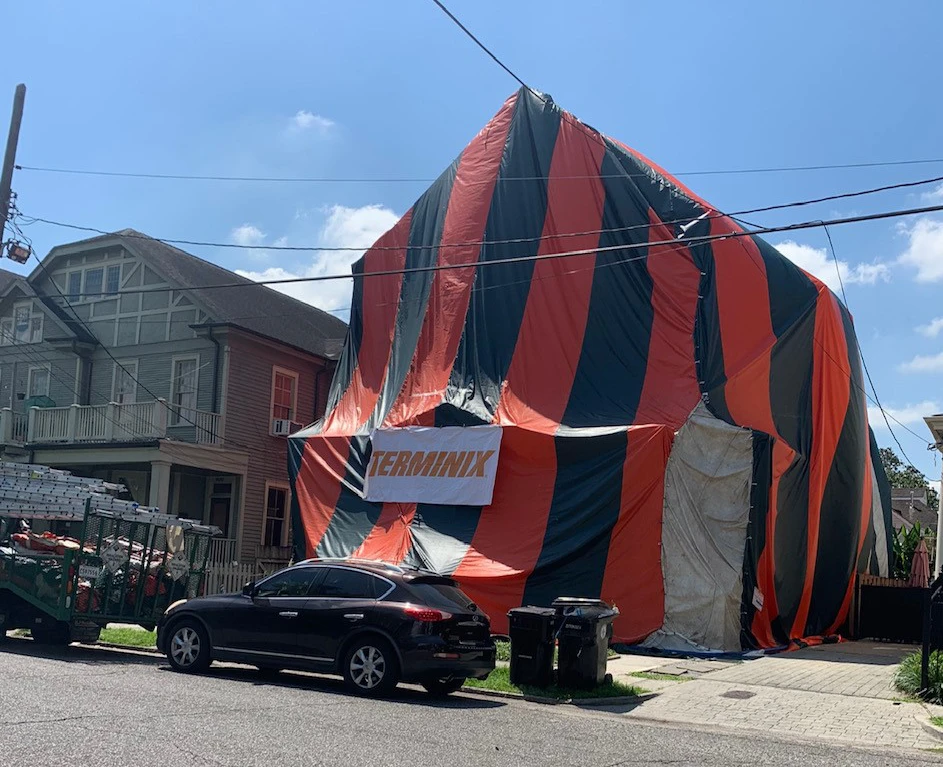 Rodent Control in Terrytown
Are you hearing scratching in your walls or finding gnaw marks on your food containers? Don't wait until it's too late. Let our expert rodent exterminators in Terrytown take care of your problem today! The longer a rodent infestation lives in your home, the bigger the issue will arise. 
Our rodent control service includes:
Free Inspection
Exterior baiting
Interior trapping
Rat and mouse exclusion
Recurring or one-time service
With our ongoing service, we'll make sure your property stays rodent-free for good. Say goodbye to droppings, gnaw marks, and greasy stains and hello to a clean and healthy environment. Don't let rats and mice ruin your peace of mind. Call us today for rodent removal and get rid of those pests for good!
Mosquito & Flea Control in Terrytown
Mosquitoes and fleas can ruin any outdoor activity and pose a health risk to you and your family. Louisiana's humid climate and geography make it a popular destination for these pesky insects, which is why mosquito and flea control in Terrytown is essential. At Terminix NOLA, we offer comprehensive mosquito and tick services to keep your outdoor space free from these pests. Here's what you can expect when you partner with our exterminators: 
A free inspection to assess the extent of the infestation
Fogging to eliminate all signs of mosquito and flea activity
EPA-approved liquid sprays to target breeding areas
Larvicides applied in targeted areas to prevent future infestations
Utilization of highly effective traps