Image
Family-Friendly Exterminators in Gretna
What kind of problem are you having? Select all that apply.
Pest Control in Gretna
After being a local pest control company for over 70 years, Terminix NOLA knows how to end these menacing pests and keep them out for good. When you invest in pest control in Gretna with the industry leaders at Terminix, our exterminators will:
Provide a

comprehensive evaluation and inspection

of the inside and outside of your home.

Offer the best plan for your family's needs, including

one-time treatments or quarterly applications

.

Keep your family and pets safe through the use of

family and pet-friendly products

.

Offer

flexible Saturday and same-day scheduling

.

Keep your home safe from the dangers of bugs or rodents by eliminating them at their source.
Image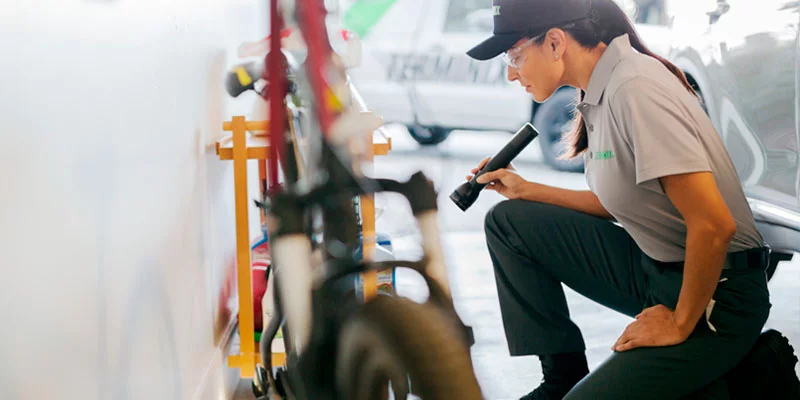 Image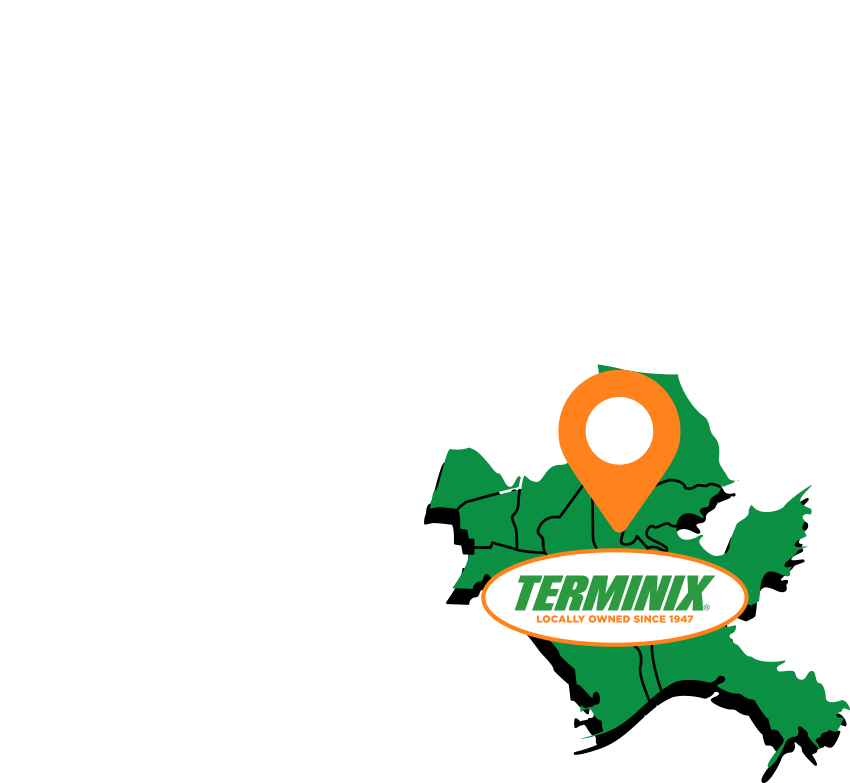 Gretna Pest Control That Eliminates Various Pests:
Insects and pests are attracted to the same things we are, food, water, and keeping warm. When it comes to surviving, they will stop at nothing to access these required resources. Our pest control in Gretna ensures we will locate the infestation and exterminate it as quickly as possible. If you hear strange noises within the walls, are experiencing unexplained bites, or discover damage to your home, contact our pest professionals and we'll be happy to help Our skilled and knowledgeable exterminators can protect your business or home from the following pests:
Ants

Bed bugs

Cockroaches

Spiders

Termites

Silverfish

Millipedes

Rodents

And more!
Protect Your Loved Ones and Pets With Reduced Risk Products
Facing a pest infestation can be frustrating, time-consuming, and embarrassing. The last thing you need are treatments that can harm your family or pets. At Terminix NOLA, we use only reduced-risk products safe for use around the people and things that matter most. Finding creepy crawlies or critters inside your private space is stressful enough; ensure your loved ones are protected and safe with our Gretna pest control from Terminix.
Image
Bed Bug Treatment in Gretna
Finding bed bugs in your home is nothing to be embarrassed about and more common than you think. These tiny insects are sneaky and can find their way into your home through recent travel, second-hand clothes and furniture, and even from room to room in multi-unit buildings. Our bed bug treatment in Gretna will properly exterminate every last one of these insects. We offer discreet, professional, and highly effective bed bug control and prevention and do it right the first time. When you partner with our exterminators to get rid of these insects, you get:
A

thorough inspection of your home

by our highly skilled and certified bed bug exterminators.

Choice of a variety of different solutions

, including treatment options involving chemicals or heat. 

Safe yet effective techniques and products

that are less harmful to your family, pets, and the environment.
Bed Bug Prevention When You Travel
Recently traveled? Don't risk bringing home unwanted guests! Simply drop off your luggage, and our bed bug exterminators will place your bags in a specialized chamber. We will then fumigate them and return all of your items home by noon the next day. Call today to find out more! Looking for bed bug treatments in New Orleans and other areas? See where else we service!
Termite Treatment in Gretna
Less than an inch long, these sneaky insects can fit through the smallest holes and cracks within your business or home. Once they've infiltrated your walls, it's hard to manage them properly, which is why our termite treatment in Gretna will do all of the hard work for you.  Do-it-yourself efforts are often unreliable and ineffective, wasting time and money and allowing the colony to grow and spread. Trust the termite exterminators at Terminix NOLA. We use a combination of methods to combat and prevent termites that are proven effective with long-term protection. Our successful treatment includes:
Free inspection

to determine the source and severity of infestation.

Customized treatments,

including the use of bait stations, liquid treatments, and a tent defense system. 

Annual inspections

to ensure your home is consistently termite free.

Repairs to fix the damage,

including

installation of treated wood

to help prevent them from returning.
Image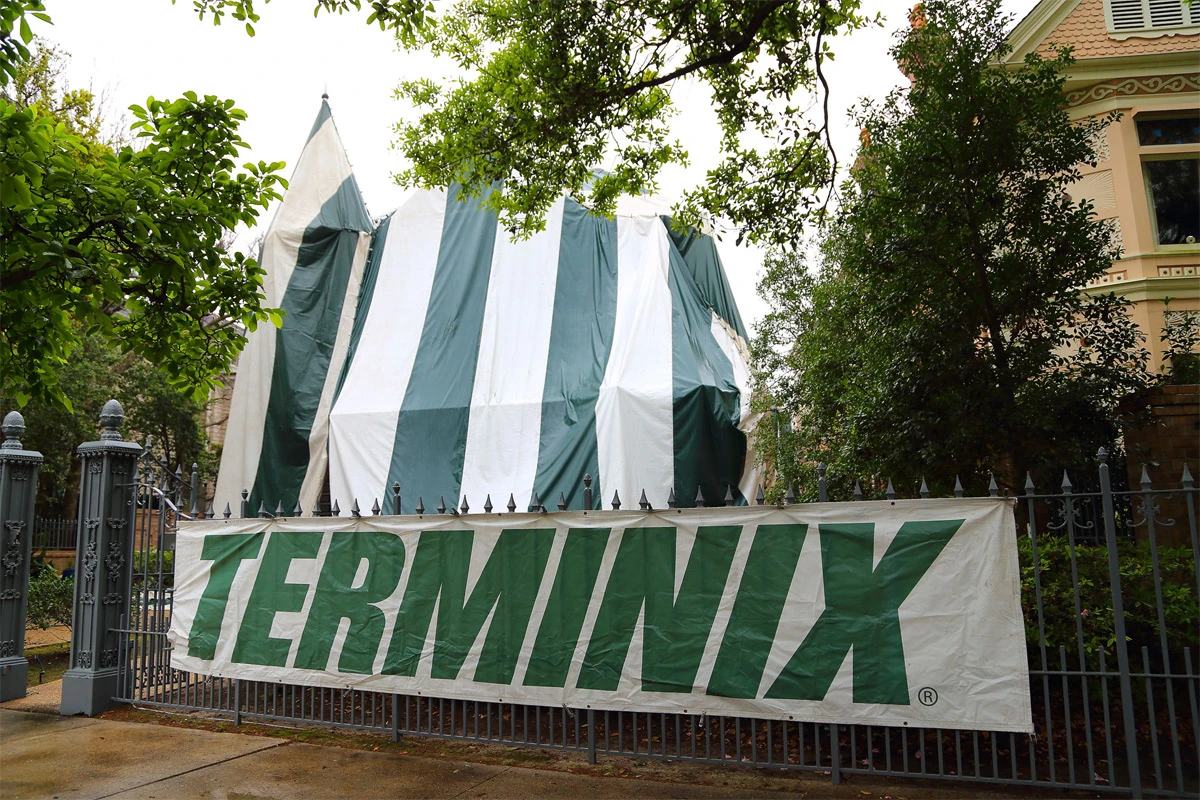 Rodent Control in Gretna
Are you tired of dealing with pesky rats and mice in your home or business? These pests can cause structural damage, electrical issues, and diseases and are a pain to get rid of. Look no further than Terminix NOLA's expert rodent control service. Our highly trained rodent exterminators in Gretna offer a variety of services to meet your specific needs, including:
Free rodent inspection to assess the severity of your infestation.
Exterior rodent baiting to prevent THEM from entering your property.
Interior trapping to remove any existing rats and mice.
Rodent exclusion to seal off any potential entry points.
Recurring or one-time service options to fit your budget and schedule
Don't let Gretna's natural habitat attract rats and mice to your property. Let our team of professionals get rid of them for good. With over 60 years of experience, you can trust Terminix NOLA to provide ongoing preventive measures to keep rats and mice at bay. Contact us today for top-notch rodent removal and prevention services in Gretna.
Mosquito & Flea Control in Gretna
When it comes to outdoor pests, mosquitoes and fleas are some of the worst you can deal with. They are nagging and can cause potentially dangerous diseases for your family and pets. Our mosquito control in Gretna offers a customized solution to get rid of these pesky blood-suckers. Here's what you can expect:
Free inspection to identify problem areas
Fogging to eliminate adult mosquitoes and fleas.
EPA-approved liquid sprays to target breeding areas.
Larvicides in hard-to-find areas.
Traps to attract and kill these pests.
With Gretna's warm climate and geographical factors, seasonal mosquito and flea control is essential. Trust our expert exterminators to provide effective mosquito treatment and prevention, as well as flea control and prevention. Say goodbye to those itchy bites and enjoy your outdoor space again. Contact us today to eliminate these insects once and for all.