Image
Mandeville Pest Control From The Name You Can Trust
What kind of problem are you having? Select all that apply.
Pest Control in Mandeville
When you have a pest infestation, you want fast, effective results from a name you can trust. With pest control in Mandeville from Terminix, you're getting  more than 2.8 million residential and business customers that use our services for all their pest control needs. With a long history as a leading pest control company, our local franchise has been in operation since 1947. Our trained and knowledgeable exterminators can help protect your home from a variety of pests, including:
Cockroaches

Ants

Spiders

Silverfish

Centipedes

Millipedes

Mosquitos

Fleas 

Rodents

And more! 
Image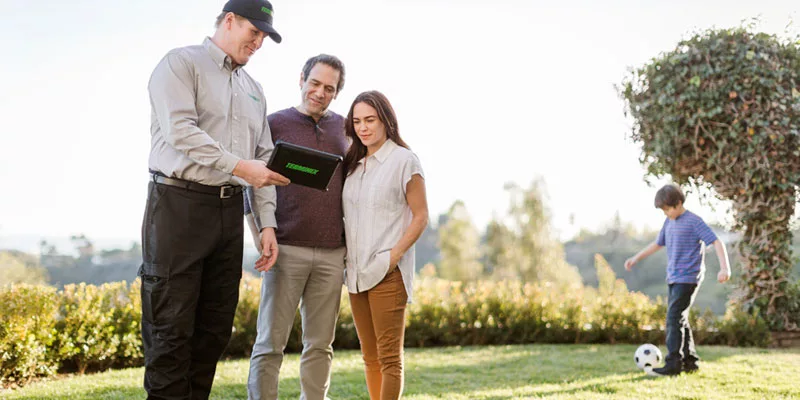 Image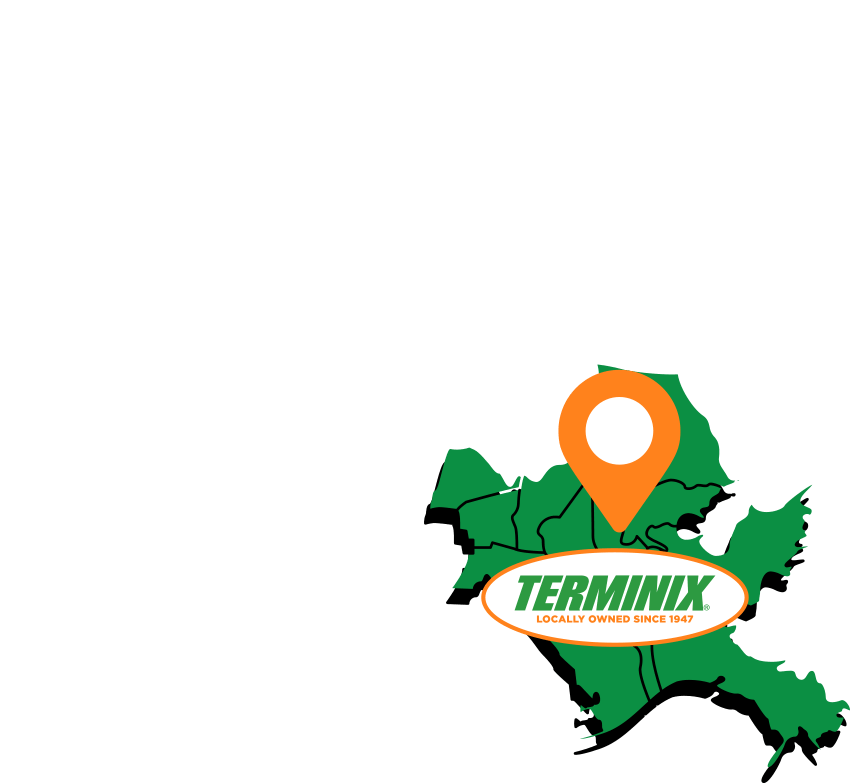 Mandeville Exterminators that Target the Problem and Seek a Solution
When you hire Terminix NOLA for pest control in Mandeville, we don't just target the problem; we look for a solution. We start by finding all access points and hiding places and then customize a solution appropriate for you. Our exterminators are trained and resourceful, and ready to provide your home or business with the following:
A

free detailed inspection

to discover the severity and source of your infestation.

Personalized pest control plans

that include one-time applications or quarterly treatments.

High-quality products

that are safe for your family, pets, and the environment. 

Convenient

same-day and Saturday services

.
Great And Effective Results
When Terminix NOLA is by your side, you will get effective results. After being in the business for over 60 years, we've seen it all. With the abundance of rain and moisture Louisiana receives, we know how sneaky pests can be and the different ways they return and survive. Our treatments will keep your home safe and pest free year-round. Let our exterminators in the New Orleans area do the job right the first time around.
Image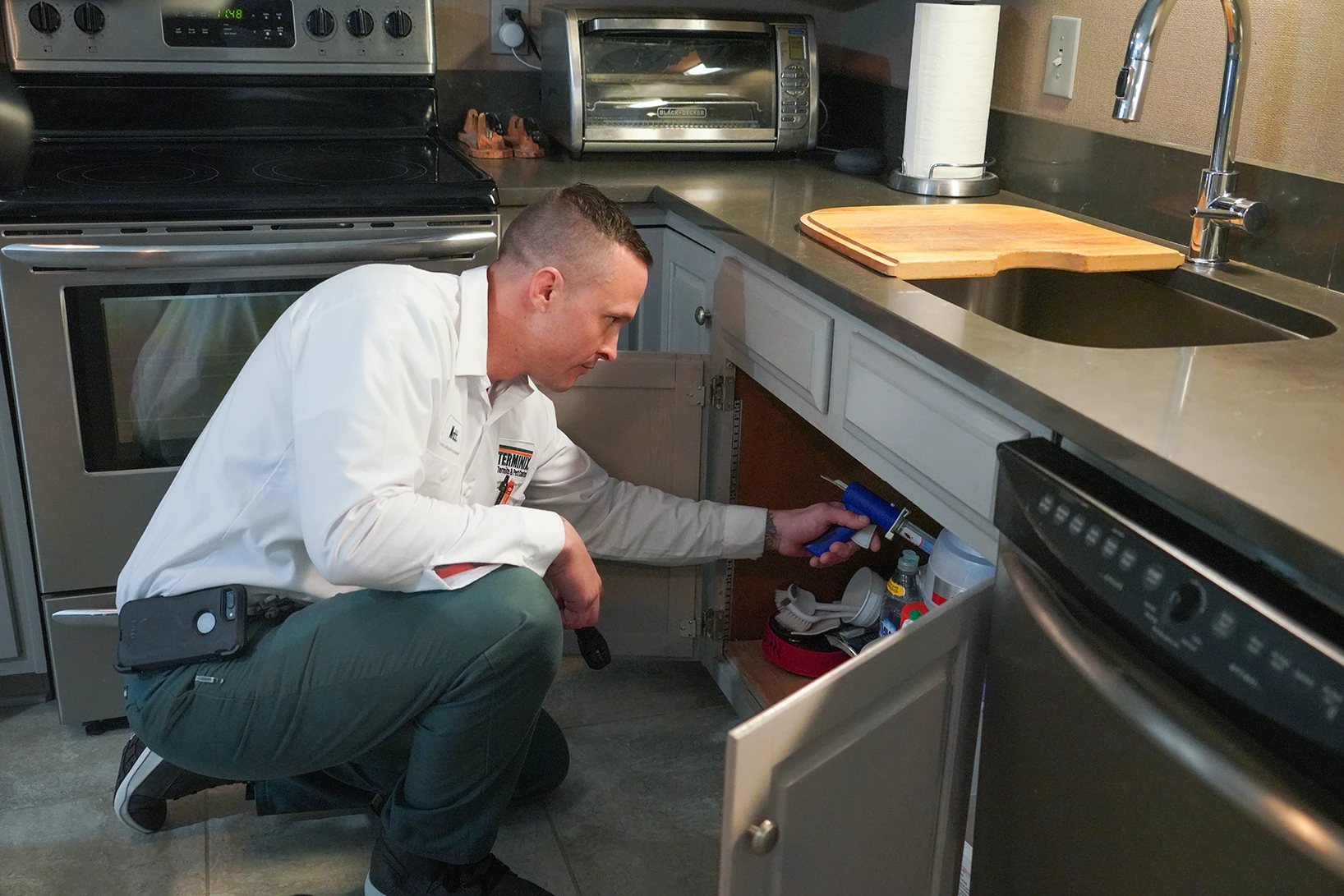 Termite Treatment in Mandeville
If you've begun to notice odd-looking markings similar to branches of mud along the foundation of your home, it's time to call the professionals at Terminix NOLA for termite treatment in Mandeville. Those markings are mud tubes that Subterranean termites create to connect their colonies underground. These common insects are often found in Louisiana and can cause tons of damage to the structure of your home when left untreated. 
Thankfully our professional termite exterminators are standing by! Starting with a free inspection, our termite treatments includes the following:
Recommendations of an

effective solution and free quote.

A combination of

safe and effective bait stations and liquid treatments

utilized as needed.

Use of tent defense systems

to eliminate hard-to-control termites through specialized tarps and fumigation.

Annual inspections

to ensure these menacing pests are gone for good.

Termite damage repairs and treated wood to help

prevent them from coming back.
Image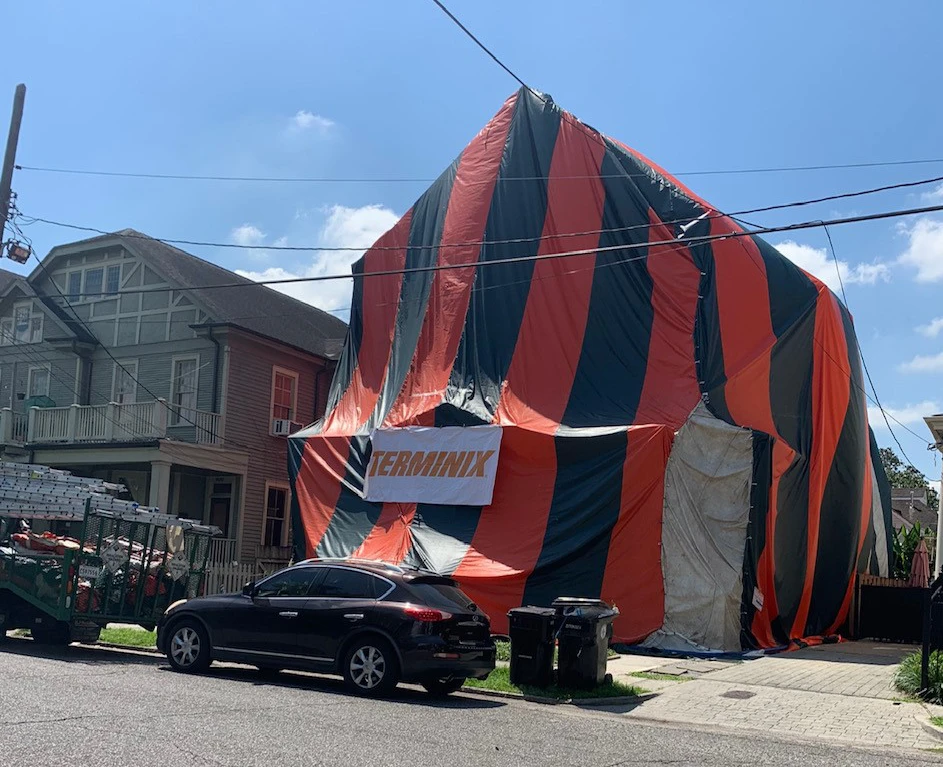 Bed Bug Treatment in Mandeville
Contrary to popular belief, bed bugs are not just a problem for unclean homes. These tiny blood-suckers can hitch rides on luggage, clothing, and other items wreaking havoc in the middle of the night, so it's important to utilize bed bug treatment in Mandeville if you have an infestation. Terminix NOLA offers tailored bed bug treatments to help stop these fast breeders from doing more damage than they've already done.
When you count on our bed bug exterminators in Mandeville, you can expect: 
A

detailed inspection and examination

of your home to determine where these biters reside.

Customized solutions

based on the severity of your problem.

A variety of treatment options

, including traditional liquid or fumigation. 

Use of

reduced-risk products safe for your family, pets

and better for the environment. 

Follow-up advice on

bed bug prevention

to help stop another infestation from occurring. 
Mosquito Control in Mandeville 
Living in Mandeville, we understand the challenges posed by the climate and geography that create perfect conditions for mosquitoes and fleas. Our specialized mosquito control in Mandeville provides the following benefits:
Mosquito treatment tailored to your needs: We customize our services to address your specific mosquito and flea problems, delivering targeted solutions.
Effective mosquito prevention: Our comprehensive approach helps keep mosquitoes away, allowing you to enjoy your outdoor activities without worrying about bites.
Flea prevention for your pets: Our flea control treatments ensure your furry friends are protected from these itching pests.
Expert technicians: Our trained technicians have the knowledge and expertise to tackle even the most stubborn mosquito and flea infestations.
Don't let mosquitoes and fleas dictate how you spend your time outdoors. Take control of your backyard with our proven mosquito and flea control solutions. Contact Terminix NOLA today for effective mosquito prevention and flea control in Mandeville. Your outdoor adventure awaits!
Rodent Control in Mandeville
Are you experiencing signs of a rodent infestation in Mandeville? Don't wait, call our professional rodent exterminators in Mandeville today! We offer a comprehensive and effective rodent control service designed to meet the specific needs of your home or business. Here are the key features of our service:
Free rodent inspection to accurately assess your rodent problem
Exterior rodent baiting to prevent rats and mice from entering your home or business
Interior trapping to safely and effectively remove any existing rodents
Rodent exclusion to seal off entry points and prevent future infestations
Recurring or one-time service options to fit your specific needs
Don't let a rodent infestation disrupt your life. Call our professional rodent exterminators in Mandeville today to schedule your free inspection and take control of your property.