Image

Protect your Family with Pest Control From Terminix
The Best Pest Control in Louisiana
Insects and rodents are always looking for food, water, and shelter. Your home has all three, making it an appealing place for unwanted bugs and critters. They can easily squeeze through tiny openings in your home, like through attic vents or under doors. Luckily, it's just as easy to get rid of pests with help from the experts at Terminix NOLA. Our exterminators offer comprehensive pest control services to protect your home from:
Custom Treatments for Long-Term Protection
Every homeowner should be able to enjoy a pest-free home, and we're here to make that happen! We offer pest control in Louisiana that's effective, safe, and customized to your property. The Terminix NOLA technicians look for potential entry points, hiding places, and listen to all of your concerns before creating our pest removal plan. This helps us give you great service every time.
When you partner with us for pest control, our exterminators will:
Complete an inspection

to determine the severity and location of the infestation.

Tailor our treatment plan based on

your home's specific needs.

Eliminate insects and rodents using products that are

safe for your family, pets, and the environment.

Schedule quarterly visits

to keep your home protected.
Family-Friendly Treatments With Free Quotes
You shouldn't have to choose between eliminating pests and protecting your family—with Terminix NOLA, you don't have to! We're proud to use reduced-risk products that are effective while being safe for your family and the environment. It's relief that you can feel good about! If you've ever tried to get rid of pests on your own, you know how expensive it can be. Buying one ineffective product after the other adds up and at the end of the day, you still have an infestation. Instead of sharing your home with ants or spiders, trust our Louisiana pest control. Our exterminators offer effective, honest services that start with a free quote so there's no surprises later.
Image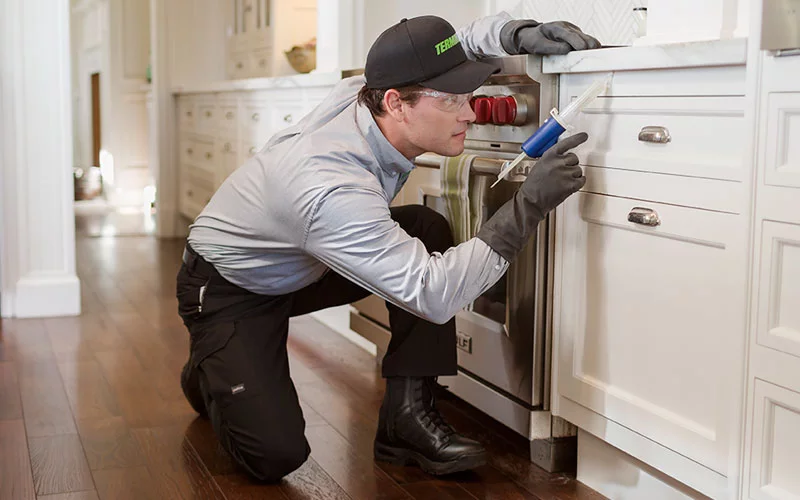 Your Trusted Pest Control Provider
Areas We Service in Louisiana
For over 70 years, Terminix New Orleans has provided residents and businesses throughout NOLA peace of mind. Locally owned, our team of professionals are trained in this region and have experienced the type of pests our residents face. As your friend and neighbor, we promise you 100% total customer satisfaction.
Image