Image
Protect Your Home with Slidell Pest Control
What kind of problem are you having? Select all that apply.
Pest Control in Slidell
Whether you have pests that crawl, scurry, or fly, our exterminators have you covered! At Terminix NOLA, our pest control in Slidell offers tailored treatments that safely get rid of pests, targeting them at their source for the best results. With recurring treatment options and outstanding customer service, there's no better option for pest prevention!
Our exterminators cover the following: 
Ants

Cockroaches

Rodents

Spiders

Centipedes

Millipedes

Silverfish

Fleas

And more!
Image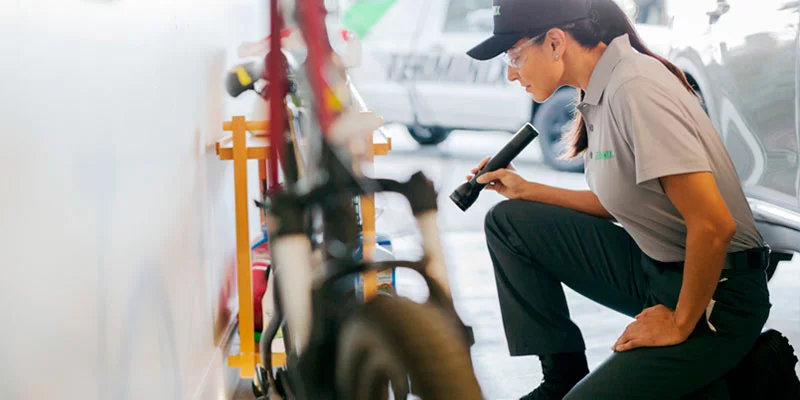 Image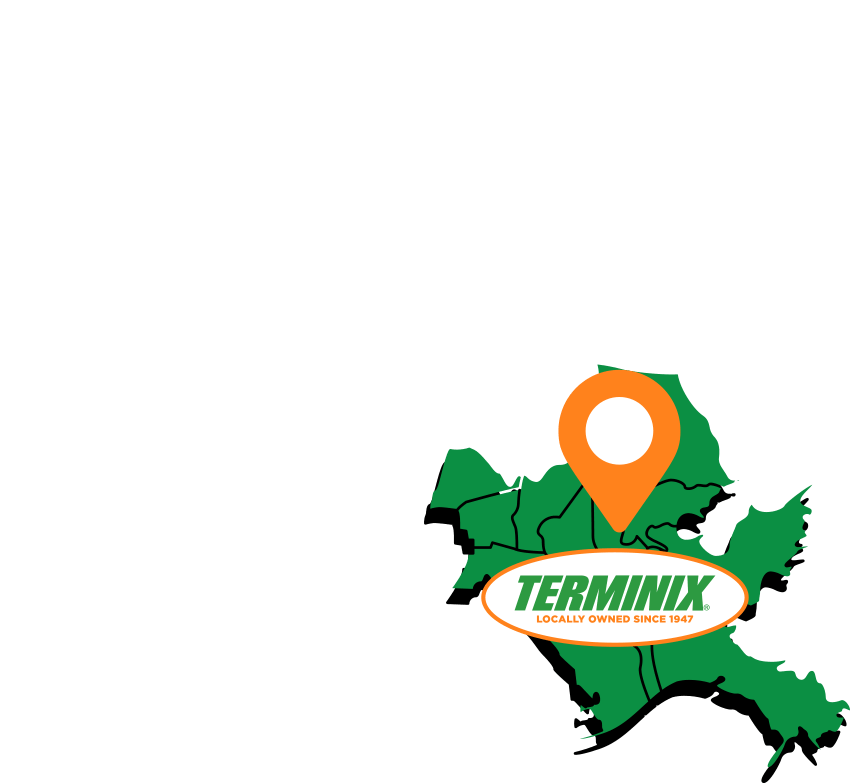 Treatments That Are Safe for Your Family & Pets
Your home is meant for you and your loved ones, not pests. If these nuisances have found their way inside, there's no need to panic! Our Slidell exterminators know how to quickly eliminate insects and rodents and keep your home protected for the future. We use products that are tough on pests while still being safe for your family and the environment. We make it easy to get the peace of mind you deserve!
When you partner with us for pest control in Slidell, we will:
Give you a

free, no obligation quote.

Complete an inspection to look for

nests, entry points, and other signs of pests.

Use

family-friendly products

to eliminate the infestation.

Schedule

quarterly visits

that work with your busy lifestyle.
Trust Our Pest Control Services
If you've tried to get rid of bugs and rodents yourself, you know how frustrating store-bought sprays and traps are. They're messy, difficult to use, and can even make your problem worse. For a solution that really works, choose Terminix NOLA for pest control in Slidell. We get the job done right the first time Not in Slidell? See where else our technicians service, including pest services in the NOLA area.
Image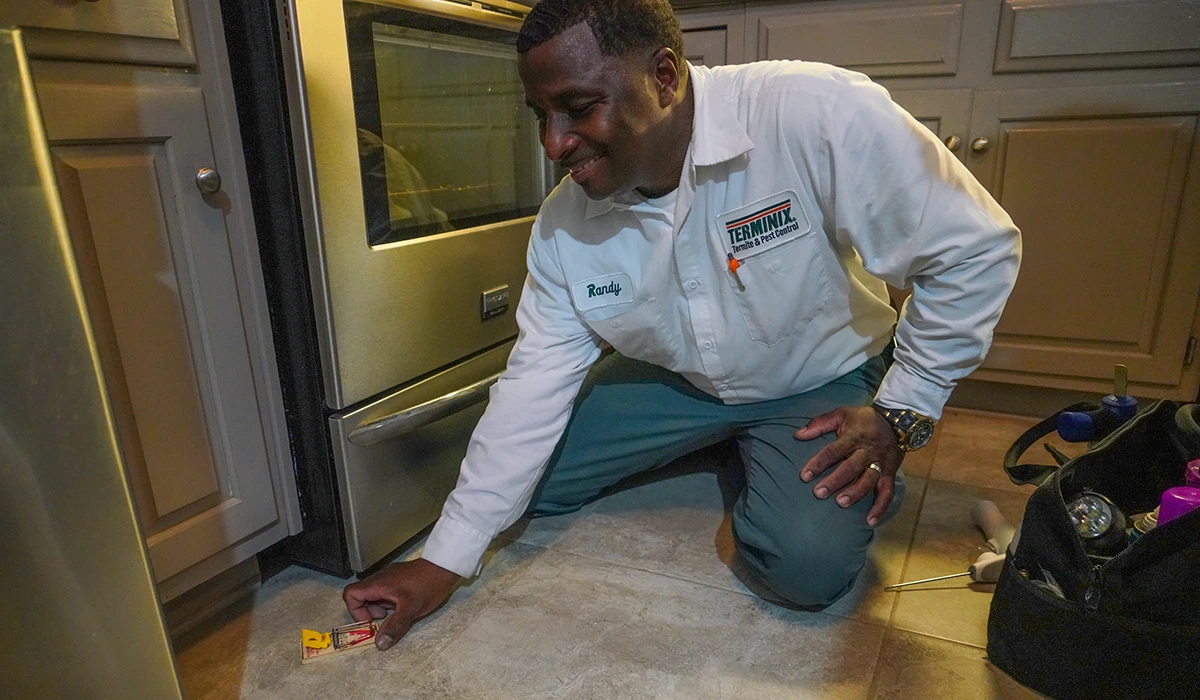 Termite Treatment in Slidell
One termite colony can house hundreds of thousands of workers. That's more than enough insects to cause serious damage to your home. Their large numbers also make it impossible to treat termites on your own. Luckily, you don't have to! Our termite treatment in Slidell will quickly eliminate an active infestation, as well as prevent them from moving in to begin with.
Our termite exterminators will:
Search your home for signs of an infestation, like

frass or mud tubes.

Use

bait stations, liquid treatments, or tenting

depending on your specific needs.

Return yearly for a

follow-up visit

to ensure your home is still protected.

Prevent termites from causing further damage,

saving you money.
Image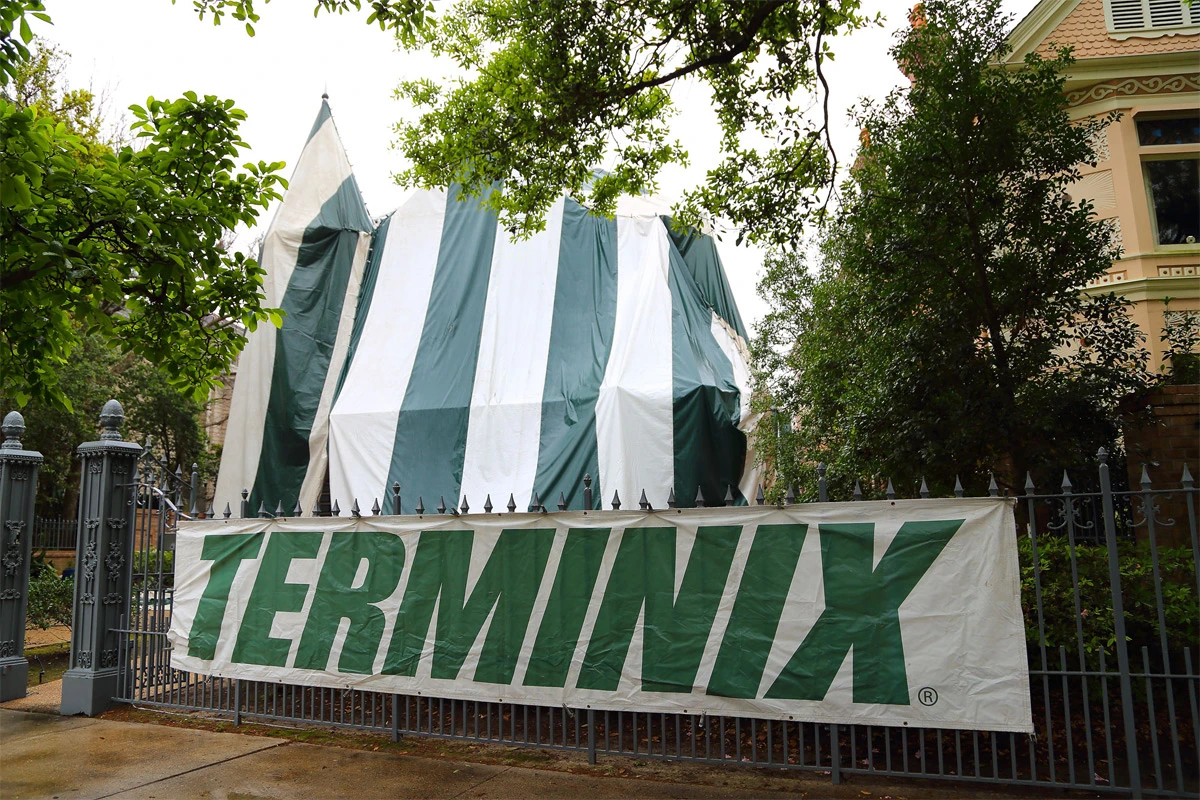 Bed Bug Treatment in Slidell
Bed bug problems are more common than you might think! It's easy to bring these hitchhikers home inside your luggage, on your clothes, and on second hand furniture. If you're waking up with red bites or finding small rust-colored stains on your bedding, you might have a bed bug infestation. For hassle-free relief, trust our bed bug treatment in Slidell. We use the most advanced methods to give you great results.
When you trust Terminix NOLA for bed bug treatment, our exterminators will:
Conduct an inspection

to assess the severity of the problem.

Create a

custom treatment plan

based on our findings and your family's needs.

Use

chemical or heat treatments

to safely eradicate bed bugs.
Mosquito Control in Slidell
Are pesky mosquitoes and fleas ruining your outdoor experience in Slidell? Don't let these blood-sucking pests keep you indoors any longer! Terminix NOLA is here to help with our top-notch mosquito and flea control services.
When you partner with us for mosquito control in Slidell, you can expect: 
A thorough inspection of your property to assess the extent of the mosquito and flea infestation.
Utilize the innovative In2Care Mosquito Trap, a patented trap that attracts and kills mosquitoes on contact. 
Application of EPA-approved liquid sprays to eliminate mosquitoes and create a barrier of protection around your property.
Target breeding areas with larvicides, ensuring that mosquito larvae are eliminated before they have a chance to mature and cause further infestation.
Trust Your Local Experts
Don't let mosquitoes and fleas dictate your activities. Contact Terminix NOLA today for effective mosquito control in Slidell, mosquito treatment, mosquito prevention, flea prevention, and flea control. Say goodbye to those annoying pests and hello to a mosquito-free summer!
Rodent Control in Slidell
If you're dealing with a pesky rodent infestation in Slidell, don't worry, Terminix NOLA has got you covered. Our expert rodent exterminators will provide you with the ultimate solution to keep your home or business safe. Don't wait to take action. Call us for rodent control and experience fast, effective service.
Our rodent control service in Slidell includes:
An inspection of your property to identify the presence of mice and rats.
Strategically place bait stations around the exterior of your property to lure and eliminate rodents.
Set up traps inside your property to capture any remaining rodents.
And more!