Image
Looking for an Exterminator in Harahan?
What kind of problem are you having? Select all that apply.
Pest Control in Harahan
Looking for eco-friendly residential pest control in Harahan? Look no further! At Terminix NOLA, our team of experts specializes in eliminating common household pests such as ants, roaches, spiders, silverfish, fleas, moths, and much more. With our comprehensive pest control services, we guarantee to get rid of these unwanted critters and provide long-term protection for your family and pets.
Here's what you can expect when you choose us:
Pest Inspection: Our exterminators will conduct a thorough and free inspection of your property to assess the severity and location of the infestation.
Customized Treatment Plan: Based on the specific needs of your home, we will create a tailored treatment plan to effectively eliminate the pests.
Safe Products: We use eco-friendly products that are safe for your family, pets, and the environment, ensuring peace of mind.
Recurring Visits: To maintain a pest-free environment, we schedule quarterly visits to keep your home protected from future infestations.
Recurring Pest Services 
With our recurring quarterly visits, you can rest assured that your home will remain pest-free. Our Harahan exterminators will schedule regular appointments to ensure that your property stays protected year-round. Say goodbye to pests that have been plaguing your home.
Image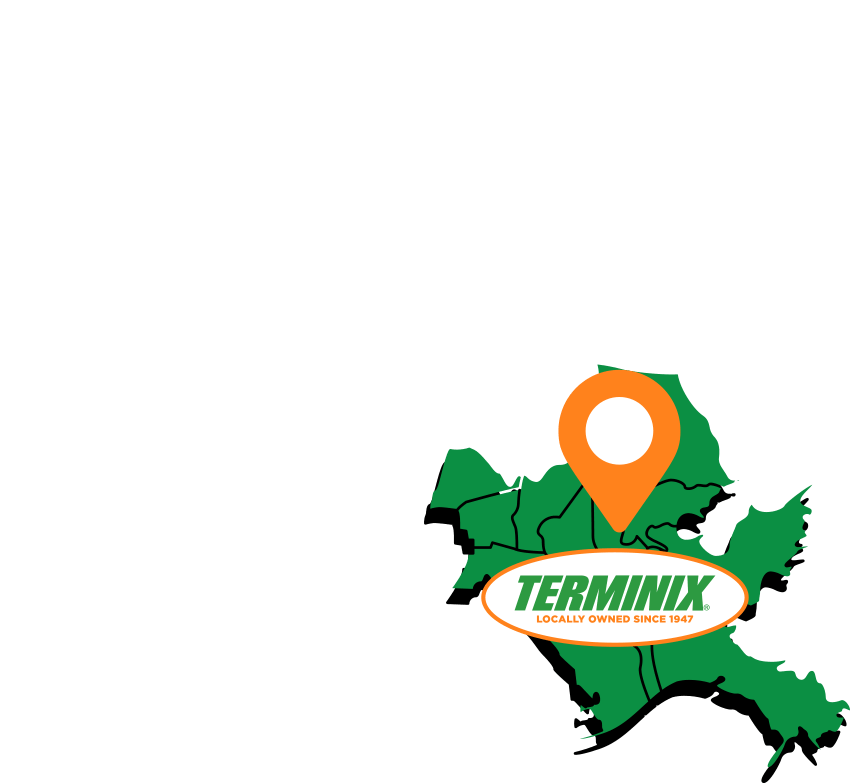 Bed Bug Exterminator in Harahan
Are you tired of losing sleep because of those pesky bed bugs? No need to worry anymore! Our bed bug treatment in Harahan will help you get rid of those annoying insects and give you the good night's sleep you deserve. With Terminix NOLA on your side, you can say goodbye to bed bugs for good. 
With our bed bug services in Harahan, you can expect: 
Free Bed Bug Inspection: Our expert exterminators will thoroughly inspect your home, leaving no corner unchecked. 
Family-Friendly Bed Bug Treatments:  Rest assured knowing that our treatments are effective and gentle.
High-Intensity Heat Treatment: This method penetrates deep into your mattress, couch, and other infested areas, ensuring that every last bug is eliminated.
Personalized Approach: We will tailor our approach based on the location and severity of the infestation in your home.
Saturday Servicing For Your Convenience
Don't let bed bugs ruin your sleep any longer. Our professional bed bug exterminators in Louisiana are here to help. Get in touch with us today and reclaim your home from these pests. Say goodbye to sleepless nights and hello to peace of mind with our reliable bed bug control service. Remember, we work around your schedule and even offer Saturday servicing. Don't wait any longer, contact us now!
Termite Exterminator in Harahan
Termites can easily sneak into your home through various entry points, including expansion joints, deck posts, and gaps in your siding. They can even fit through cracks as small as 1/32 of an inch. Don't let these destructive pests rack up a hefty repair bill for you. Trust the expert exterminators at Terminix NOLA, who have over 70 years of experience in termite control service. Our proven methods will provide you with long-term protection against termite infestations.
When you partner with us for termite treatment in Harahan, you can expect the following:
Our termite exterminators will thoroughly assess your home, both inside and outside, including the crawl space, to determine the extent of the infestation and any existing damage.
We use safe and effective methods, including the use of Sentricon bait stations and liquid treatments, to eliminate termites from your home.
Our team will schedule annual inspections to keep your home termite-free.
Image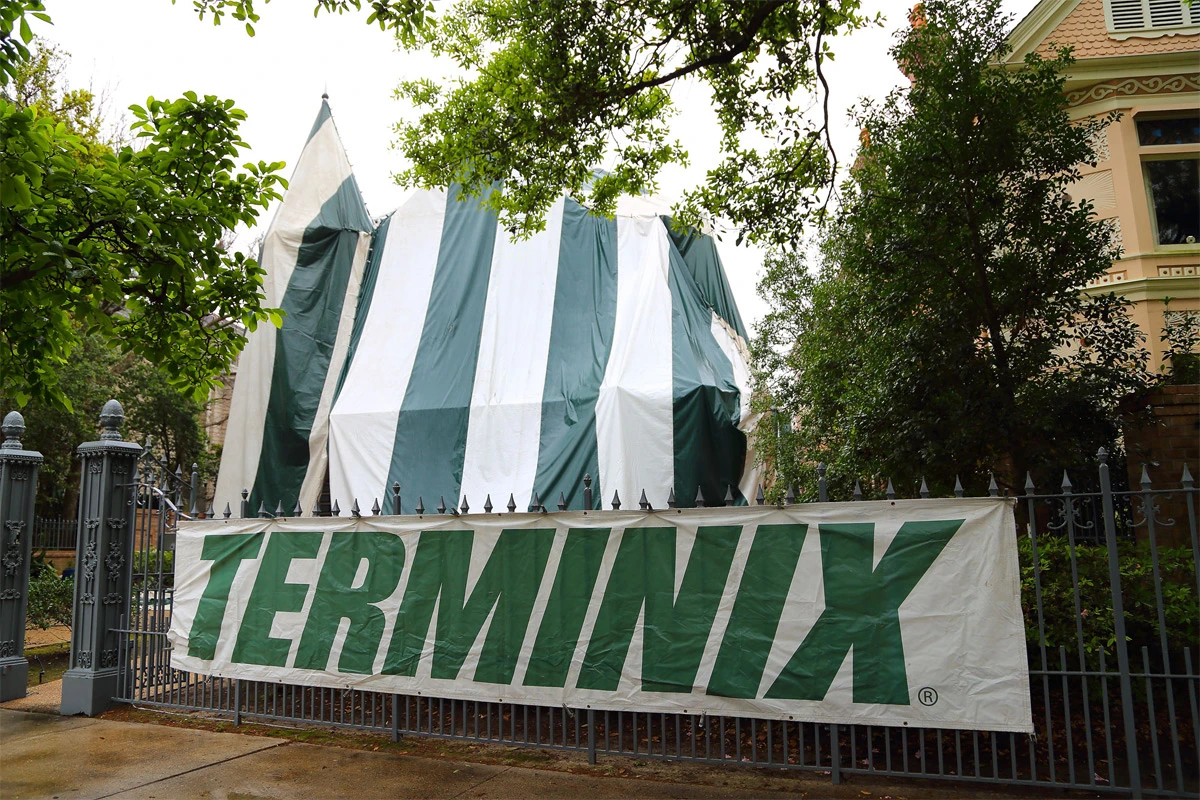 Rodent Exterminator in Harahan
Looking for a reliable and effective rodent exterminator in Harahan? Look no further than Terminix NOLA! Our rodent control service is designed to provide comprehensive solutions tailored to meet the specific needs of your home or business. 
Our rodent control extermination in Harahan includes: 
Rodent inspection: Our skilled technicians will conduct a detailed inspection of your property to determine the extent of the infestation and the best course of action.
Exterior rodent baiting: We strategically place bait stations around the exterior of your home or business to target rats and mice where they are most active.
Interior trapping: Our experts will set up traps inside your property to capture any remaining rodents and prevent further infestation.
Rodent exclusion: We'll identify and seal off entry points that rodents use to gain access to your property, preventing future infestations.
Recurring or one-time service: Choose from our ongoing rodent control service or opt for a one-time treatment to get rid of rats and mice.
Effective Rodent Control Services 
Don't wait for the problem to escalate. Contact Terminix NOLA for reliable rodent control service in Harahan. We provide fast and effective solutions to get rid of rats and mice, ensuring your peace of mind. Act now, and let us help you maintain a pest-free environment.
Mosquito Control in Harahan
Our exceptional mosquito and flea control services are specifically tailored to combat the unique climate and geography of Harahan. With our expertise, you can enjoy your outdoor space without worrying about these blood-suckers. Don't let them dictate how you spend your time. Take back control with our mosquito prevention and flea control solutions.
Our mosquito control services in Harahan include: 
In2Care Mosquito Trap: We utilize the latest technology to attract and eliminate Aedes mosquitoes effectively. This patented trap uses odorized water to lure them in and a biological control agent to ensure their demise.
EPA-approved liquid sprays: Our arsenal includes powerful and safe sprays that target mosquitoes and fleas, eradicating them from your surroundings.
Larvicides in targeted areas: By targeting the breeding grounds of these pests, we can significantly reduce their population, preventing future infestations.
Mosquito traps: Our strategically placed mosquito traps are designed to capture and eliminate these bothersome insects, providing long-lasting relief.