Image
Looking for an Exterminator in Elmwood?
What kind of problem are you having? Select all that apply.
Pest Control in Elmwood
At we understand the unique challenges that the Elmwood climate presents, creating an ideal breeding ground for pests. With our local expertise and 70+ years of experience in the industry, we are the trusted choice for all your pest control needs. Our reduced-risk products and family-friendly treatments prioritize the safety of your loved ones, while our Saturday servicing options ensure convenience and flexibility. Experience the Terminix difference and say goodbye to pests for good. Here are the personalized solutions we offer:
Residential Pest Control: We understand that your home is your sanctuary, which is why we offer comprehensive pest control services tailored to your specific needs. Our experienced team utilizes reduced-risk products to ensure the safety of your family and pets.
Commercial Pest Control: For businesses in Elmwood, we provide effective and reliable pest control solutions to protect your reputation and ensure a pest-free environment for your employees and customers. Trust our 70+ years of experience in the industry.
Rodent Control: Don't let rodents invade your space and cause damage. Our expert exterminators have the knowledge and tools to eliminate mice and rats from your property, ensuring a clean and hygienic environment.
Termite Control: Termites can cause significant damage to your property if left untreated. With our specialized termite control services, we will protect your home or business from these destructive pests, providing you with peace of mind.
Bed Bug Control: Dealing with bed bugs can be a nightmare, but we are here to help. Our team utilizes state-of-the-art techniques to effectively eliminate bed bugs and prevent future infestations, ensuring a good night's sleep.
And more: Whatever pest issue you may be facing, our team is equipped to handle it. From ants to spiders and everything in between, trust us to provide efficient and reliable pest control services.
Image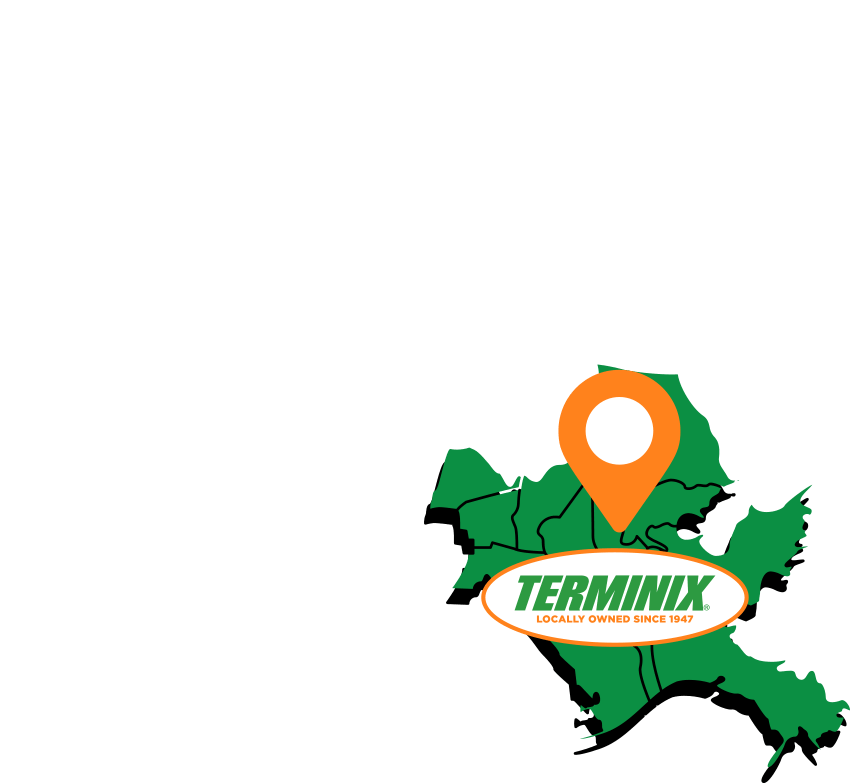 Bed Bug Exterminators in Elmwood
Are bed bugs keeping you up at night? Don't lose sleep over it any longer! At Terminix NOLA, we offer a comprehensive bed bug control service in Elmwood that is tailored to fit your needs. With our expert exterminators on your side, you can finally get rid of those pesky pests and start sleeping soundly again. Here's what you can expect when you choose our bed bug treatment:
Free Bed Bug Inspection: Our highly trained technicians will thoroughly inspect your home, leaving no mattress or couch unturned, to identify the presence and severity of the infestation.
Family-Friendly Treatments: We understand the importance of a safe environment for you and your loved ones. That's why we use reduced-risk products that are safe for your family and the environment.
High-Intensity Heat Treatment: For more severe infestations, we offer high-intensity heat treatment, which effectively eliminates bed bugs at all life stages, from eggs to adults.
Guaranteed Results: Our bed bug exterminators are dedicated to providing you with long-lasting results. We stand behind our work and offer a satisfaction guarantee.
Termite Exterminators in Elmwood
Don't let termites invade your home and cause costly damage. At Terminix NOLA, we offer a range of family-and-pet-friendly termite treatments to keep your property safe. Our expert termite exterminators in Elmwood have over 70 years of experience and are trained in state-of-the-art techniques.
With our comprehensive termite inspections, we can identify any existing infestations and assess the extent of the damage. Our team will thoroughly inspect your home, both inside and out, including the crawl space. This allows us to develop a customized treatment plan tailored to your specific needs.
Once we have eliminated the termites, we don't stop there. Our ongoing termite control services ensure that your home remains termite-free. We schedule regular inspections to monitor for any signs of activity and take proactive measures to prevent future infestations.
Local, Family-Friendly Termite Control
When you choose our termite control service, you can have peace of mind knowing that your home is protected. Our team is dedicated to providing exceptional customer service and delivering results. We prioritize the safety of your family and pets while effectively getting rid of termites.
Don't wait until it's too late. Contact our termite exterminators in Elmwood today for a free inspection. Let us help you safeguard your biggest investment and maintain a termite-free home for years to come.
Image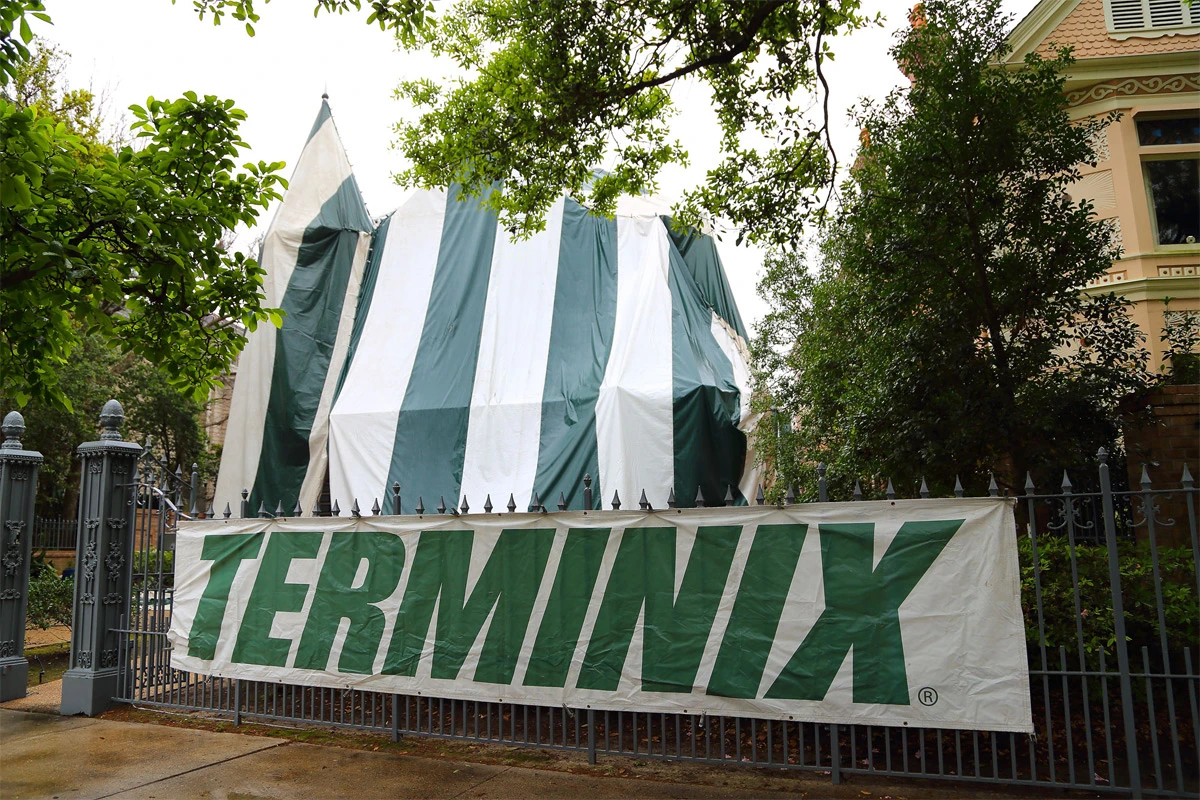 Rodent Control in Elmwood
In Elmwood, rodents are a common problem due to its specific city features that naturally attract rats and mice. But fear not, because Terminix NOLA is here to help. Our rodent exterminators in Elmwood are experts in rodent control services and are dedicated to ongoing prevention and exclusion to ensure that your home or business is rodent-free.
When you choose our rodent control service, you can expect the following:
Free inspection: Our skilled rodent exterminators will thoroughly inspect your property to determine the extent of the infestation and the specific areas that need attention.
Exterior baiting: We strategically place bait stations around the exterior of your property to effectively target and eliminate rodents.
Interior trapping: If rodents have made their way inside your home or business, we will set up traps to safely and efficiently capture and remove them.
Rodent exclusion: We will identify and seal off any entry points or areas where rodents may be gaining access to your property, preventing future infestations.
Recurring or one-time service: We offer flexible service options to meet your specific needs, whether you require ongoing maintenance or a one-time treatment.
With our rodent control service in Elmwood, you can trust that we will get rid of rats and mice and provide a comprehensive solution to keep them out for good. Don't wait until the problem worsens. Contact Terminix NOLA and let our expert rodent exterminators provide fast and effective service. Act now and restore peace of mind to your home or business.
Mosquito Exterminators in Elmwood
Mosquitoes and fleas can quickly turn a pleasant evening outdoors in Elmwood into a nightmare. Don't let these pesky pests ruin your outdoor enjoyment any longer. At Terminix NOLA, we offer effective mosquito or flea control services that can help you reclaim your outdoor space. Here's what our services include:
Free inspection: Our expert technicians will thoroughly inspect your property to identify any mosquito or flea breeding grounds and assess the extent of the infestation.
In2Care Mosquito Trap: We utilize the innovative In2Care Traps, which attracts, captures, and eliminates mosquitoes. This trap uses a dual-action formula that attracts mosquitoes and kills them on contact, reducing their population on your property.
EPA-approved liquid sprays: Our mosquito control treatments in Elmwood include the use of EPA-approved liquid sprays that effectively target and eliminate adult mosquitoes, providing immediate relief from these blood-suckers.
Targeted larvicides: To prevent mosquitoes from breeding and multiplying, we strategically apply larvicides to targeted areas where mosquito larvae are likely to develop, ensuring long-term control.
Mosquito traps: In addition to the In2Care Trap, we also offer other mosquito trapping solutions that further reduce the mosquito population in your yard.
Flea prevention and control: Fleas can be a year-round battle, but we have the expertise and solutions to keep them at bay. Our customized flea control services include comprehensive inspections, targeted pest extermination, and treatment options such as chemical applications, fogging, or flea bombs.