Image
The Best Metairie Exterminators Since 1947
What kind of problem are you having? Select all that apply.
Pest Control in Metairie
If you have insects or rodents in your home, skip the hassle that comes with trying to treat them yourself. Instead, choose Terminix NOLA for professional pest control in Metairie. We target pests at their source to give you fast-acting, long-lasting relief. With experienced New Orleans exterminators on your side, and outstanding customer service, there's no better option!
Our pest control treats for nuisances such as:
Ants

Cockroaches

Rodents

Spiders

Centipedes

Millipedes

Silverfish

Fleas

And more!
Image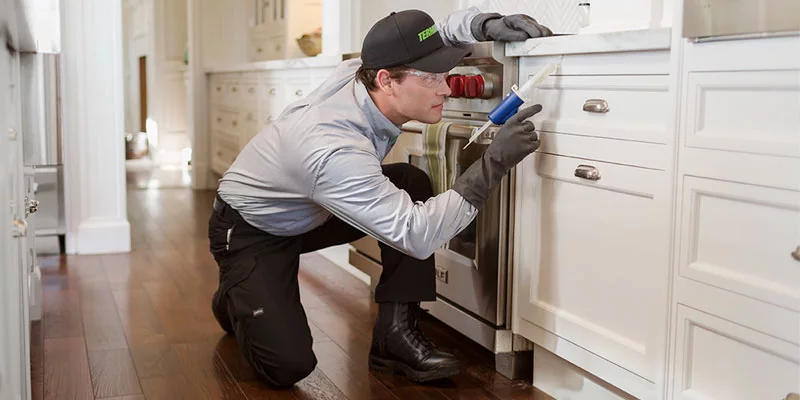 Image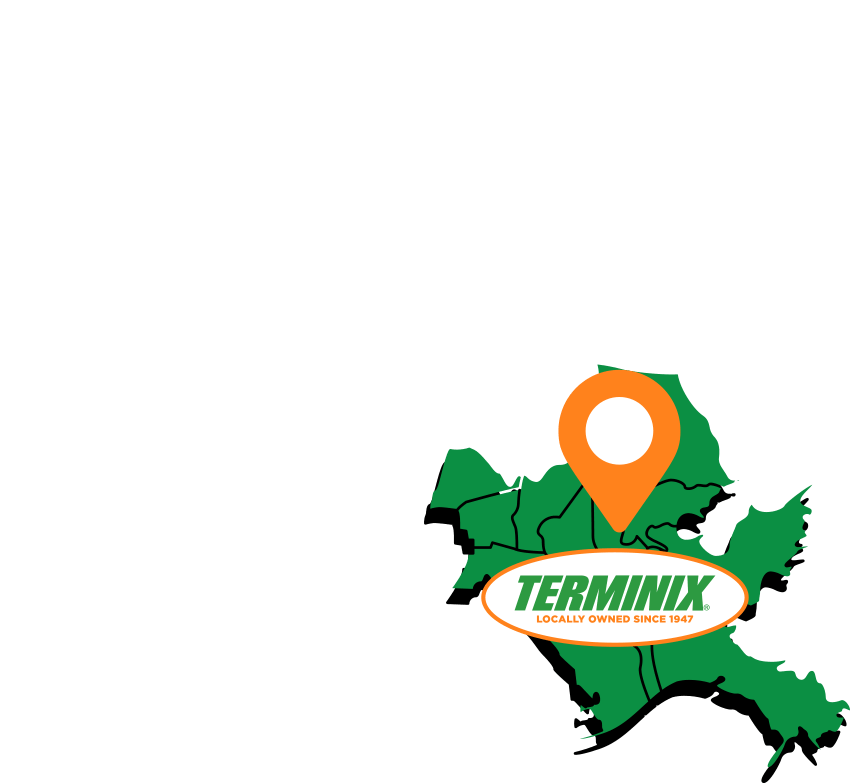 Year-Round Metairie Pest Prevention
Pest infestations can happen any time of year. Ants in the summer, roaches in the winter, silverfish in the spring—you're always at risk! That's why you need recurring pest control in Metairie. We schedule quarterly treatments to keep your home free of insects and rodents no matter the season. Say goodbye to unwanted insects and rodents once and for all!
When you choose our pest exterminators, we will:
Complete a

thorough inspection

of your home.

Determine what pest infestations are present and how they got inside.

Treat using products that are

safe for your family and the environment.
Protect Your Family, Get Rid of Pests
At Terminix NOLA, we are a pest control company that won't make you choose between protecting your loved ones and getting rid of bugs. With our pest control in Metairie, you get the best of both worlds! Our expert exterminators use reduced-risk products that are effective but still safe for people, pets, and the environment. If you're ready for a critter-free home to feel good about, call Terminix NOLA today!
Image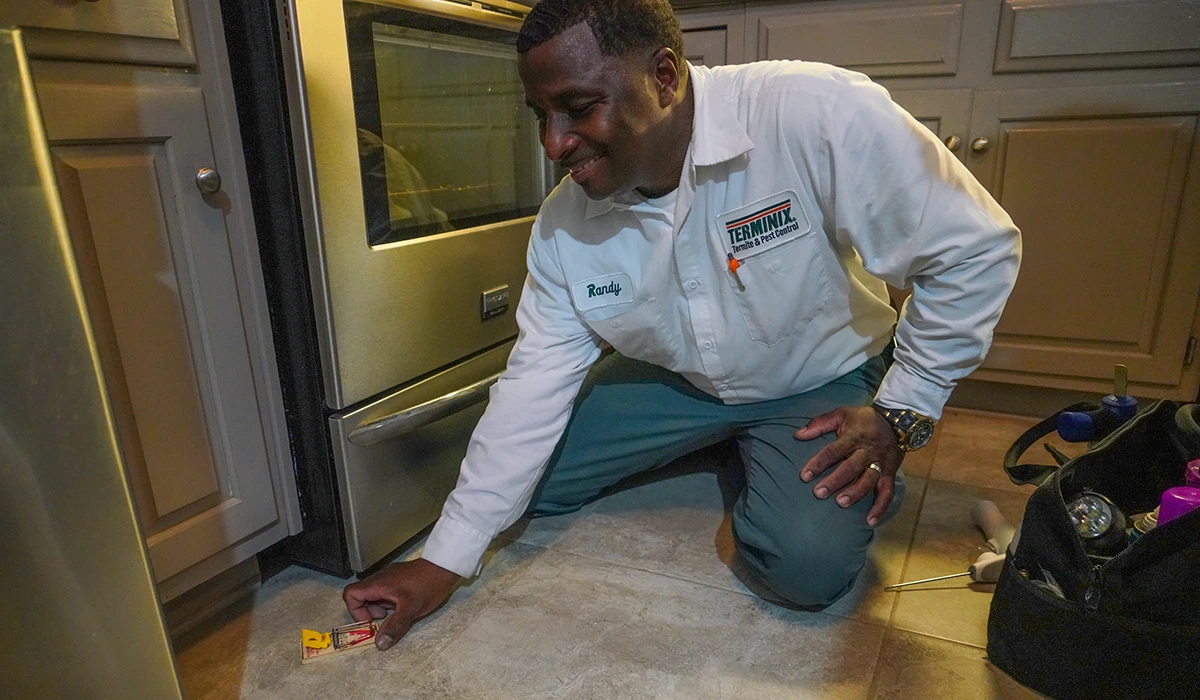 Termite Treatment in Metairie
Termites are small but mighty! They can cause hundreds or even thousands of dollars in damage to your home, so considering termite treatment in Metairie could save you serious money. They will eat the structural supports, expansion joists, and other important fixtures, then leaving you to foot the bill. To make things worse, most homeowners insurance doesn't cover termite damage. The best way to protect your home is by calling one of our expert termite exterminators. We'll prevent these pests and eliminate existing colonies, giving you peace of mind.
When you partner with us for termite treatment, we will:
Search your home for signs of activity, like

mud tubes or damaged wood.

Eliminate existing termites

with liquid treatments.

Install bait stations

to get rid of termites and provide lasting protection.

Schedule annual inspections

to keep your home safe.
Image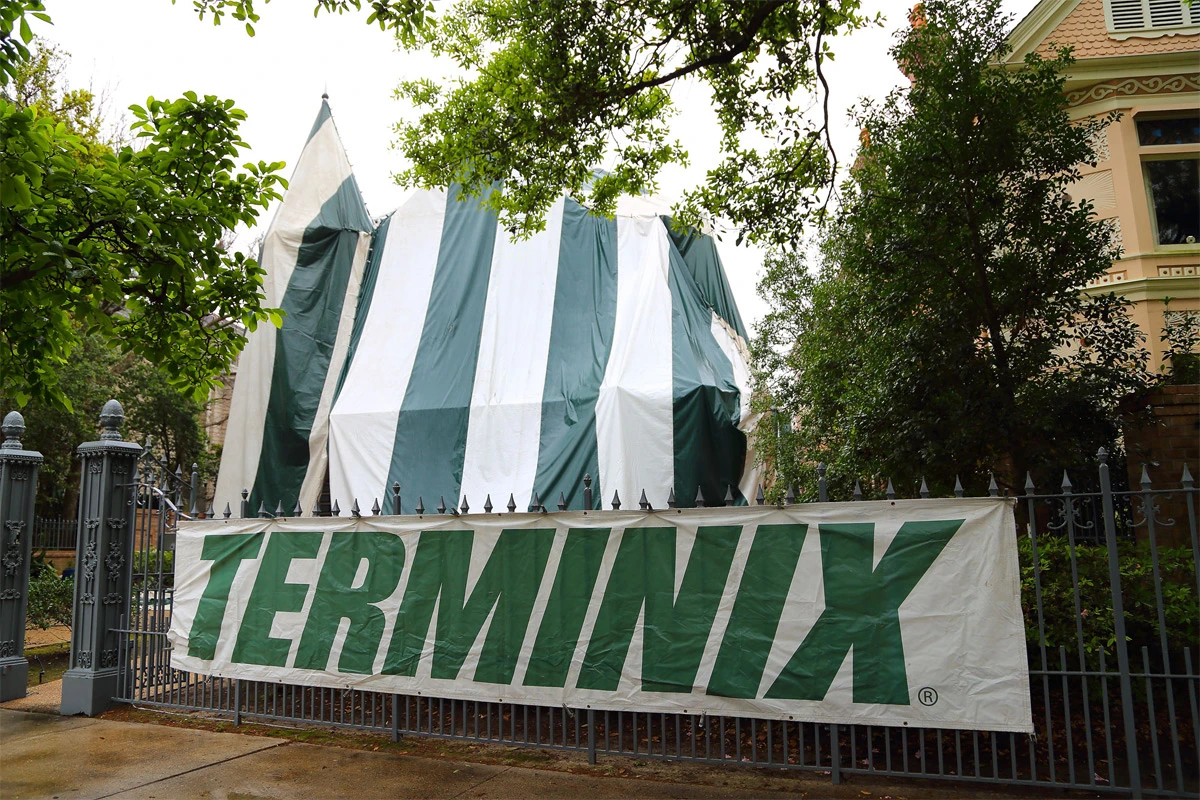 Bed Bug Treatment in Metairie
Bed bugs are sneaky and can find their way into even the cleanest of homes. If you're worried about a possible infestation, consider bed bug treatment in Metairie because once they're inside, these pests can hide anywhere. That includes the creases of your mattress, carpets or rugs, and even behind outlet covers. This is why it's so difficult to eliminate bed bugs in the first place! Instead of trying to do it on your own, trust our bed bug exterminators in Metairie. Our Terminix technicians work quickly and carefully to give you relief.
Our bed bug prevention services include:
A

careful inspection

to search each room for signs of an infestation.

Personalized treatment

based on our findings and your family's needs.

Chemical treatments

to give you immediate results.

Heat treatments

for an option that's effective without using pesticides.
Rodent Control in Metairie
When rats and mice enter your home, this is an invitation to many issues that include structural damage, chewed furniture and wires, and even dangerous diseases. With our expert rodent control service, you can enjoy a pest-free environment without the hassle. Here's what you can expect from Metairie rodent exterminators: 
Free inspection to determine where rats and mice are hiding. 
Exterior baiting to prevent infestations before they start.
Interior trapping to get rid of any rat or mouse currently in your home or business
Prevent future infestations and offer expert tips. 
Ongoing or one-time service options to fit your situation. 
Metiarie's warm climate and abundant food sources make it a prime spot for rats and mice to thrive. But with our expert rodent removal techniques, you can reclaim your space and prevent future infestations. Say goodbye to mice and rats for good with our comprehensive rodent control service.
Mosquito & Flea Control in Metairie
Are mosquitoes and fleas ruining your time outside? We understand that Metairie offers warm weather and a humid climate making it a prime breeding ground for these pests. That's why we offer our top-rated mosquito control and flea prevention services to keep your backyard enjoyable all year round. At Terminix NOLA, our comprehensive approach includes:
Free inspection to assess your pest situation
Fogging to eliminate adult mosquitoes and fleas
EPA-approved liquid sprays to target problem areas
Larvicides to prevent future outbreaks
Mosquito traps to capture and kill even more pesky bugs
Our expert team of Metairie exterminators will customize a mosquito treatment and prevention plan that fits your needs and schedule. Don't let these pests take over your backyard. Contact us today for the best mosquito and flea control in Metairie.