Green Mosquito Trap
Image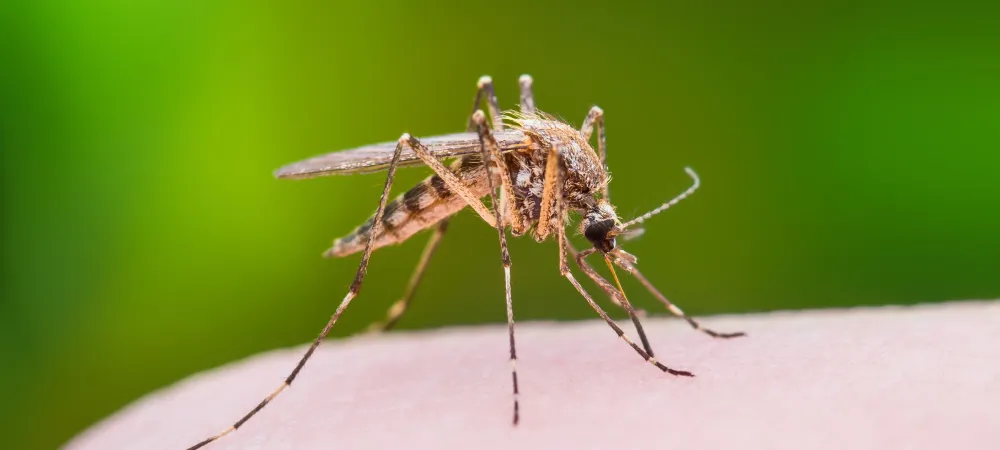 It's summer time…. this also means it is the height of mosquito season. From BBQs to playing in the pool and the yard, it is important to protect your family from the diseases mosquitoes can transmit.
While the Pelican is Louisiana's state bird, it's probably safe to say that the mosquito is the state's pest. Mosquitoes aren't only a nuisance, they can put your family's health at risk. Those pesky little bugs can ruin any outdoor activity such as an afternoon by the pool, a family barbecue or a crawfish boil with friends.  However, they can also transmit deadly diseases.
Mosquito Dangers
Mosquitoes infected with the West Nile Virus have been found in St. Tammany, St. John the Baptist and Tangipahoa  Parishes, according to officials. There are no vaccines to prevent or medications to treat the disease.  The Center For Disease Control and Prevention (CDC) says that most people infected with West Nile do not have symptoms, but about 1 in 5 people who are infected develop a fever and other symptoms, and about 1 out of 150 infected people develop a serious, sometimes fatal, illness.
West Nile is not the only illness these bugs can spread. They can also transmit Dengue, Chikungunya and Yellow Fevers as well as the Zika Virus which is especially dangerous to pregnant women.  Mosquito control is the best option to stop transmission.
What You Can Do To Minimize Mosquito Dangers
The Aedes Mosquito is a type of mosquito originally found in tropical and subtropical zones, but now found on all continents except Antarctica. These mosquitoes are abundant across Louisiana. The Louisiana Office of Public Health says, that these mosquitoes are aggressive daytime biters and prefer to lay eggs in or near standing water. These mosquitoes are the same species that spread Dengue and Chikungunya and Yellow Fever as well as the Zika and West Nile Virus.  Experts say they are difficult to control because they lay their eggs in very small breeding sites and they have become resistant to chemical insecticides.  To combat those mosquitoes try to eliminate standing water in your yard. Experts now use a unique new tool to fight those mosquitoes called  In2Care® Mosquito Trap .
An Environmentally Friendly Solution
The In2Care® Mosquito Trap uses water with an odor  to attract egg-laying Aedes mosquitoes. Once inside the plastic container, they come in contact with a biological control agent that eliminates them. The system uses a fungus that kills the mosquito several days after infection and can prevent disease transmission. It exploits the fact that Aedes like to divide their eggs over multiple sites; by letting them fly out of the trap while carrying larvicide on their legs. They transport the larvicide and contaminate several breeding sites around the trap. This way, you can get rid of larvae in small and hard to find spots. The In2Care Mosquito Trap is the first trap that uses a biological control agent to kill mosquitoes. The larvicide is US-EPA-approved and World Health Organization-recommended.  Call Terminix today to get rid of mosquitoes in your yard. The system can protect you and your family for only $95 per month.