Why Do I Have Ants In My House
Image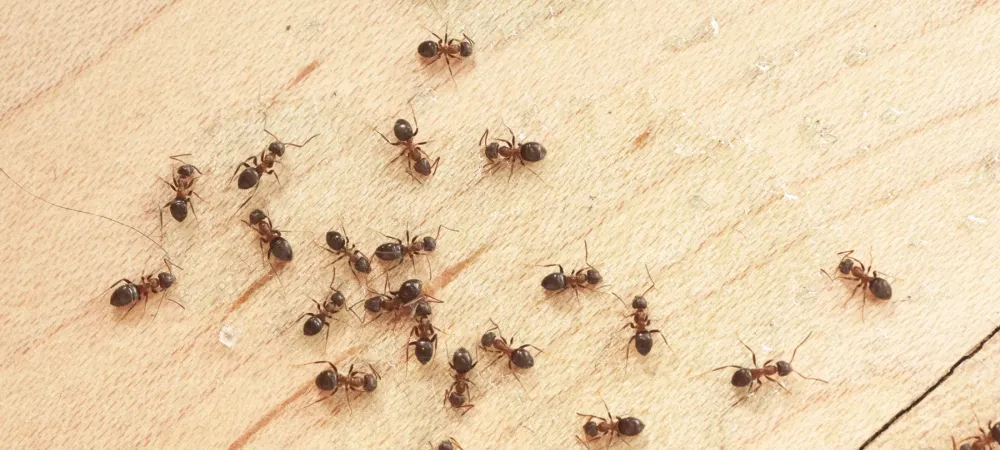 Ants usually build their nests outdoors, but these pesky little bugs can become a  nuisance when they start searching for food inside your home.  The problem gets worse once they find food. That's when they continue to come inside your house. They collect the food and then leave to take it back to their colony. Water can also attract ants to your home. Bathrooms can turn into an area for ants to nest since they have access to plenty of water there.
What To Do When You Find Ants
If you do not clean spills or other messes in your kitchen or any  other parts of your house you may attract ants. Clean your kitchen thoroughly on a regular basis. Experts say that ants are particularly attracted to the scent of sugar and grease. If you happen to find ants in your bathroom, check near sinks, toilets and tubs for dripping water. Keep in mind a leaking kitchen sink could also attract ants. Try to keep the area around the kitchen sink free of standing water. Scrubbing floors as well as inside drawers with a disinfectant cleaner can help keep ants away.  In order to prevent an ant infestation, you need to  stop them from initially entering your home. Ants can slip in through small cracks or holes in the walls. Use silicon caulk to seal  cracks and holes in walls and floors and seal windows and doors with weather stripping to prevent ants from entering your home. If you cannot get rid of the ants in your home call an expert!
Call The Experts
Whether you have ants, roaches, mosquitoes or rodents, we will fix your pest problems. For every pest you see, there could be hundreds lurking behind your walls. Every day you wait can make pests even harder to eradicate. Contact Terminix today for reliable Pest Control.We have effective solutions that will help to eliminate pest problems throughout the year. Our custom treatments adapt to the seasons to address seasonal pest activity to protect your home and business all year long.